About Karen White - The Rudolph Team - Keller Williams Realty
Nov 1, 2021
Team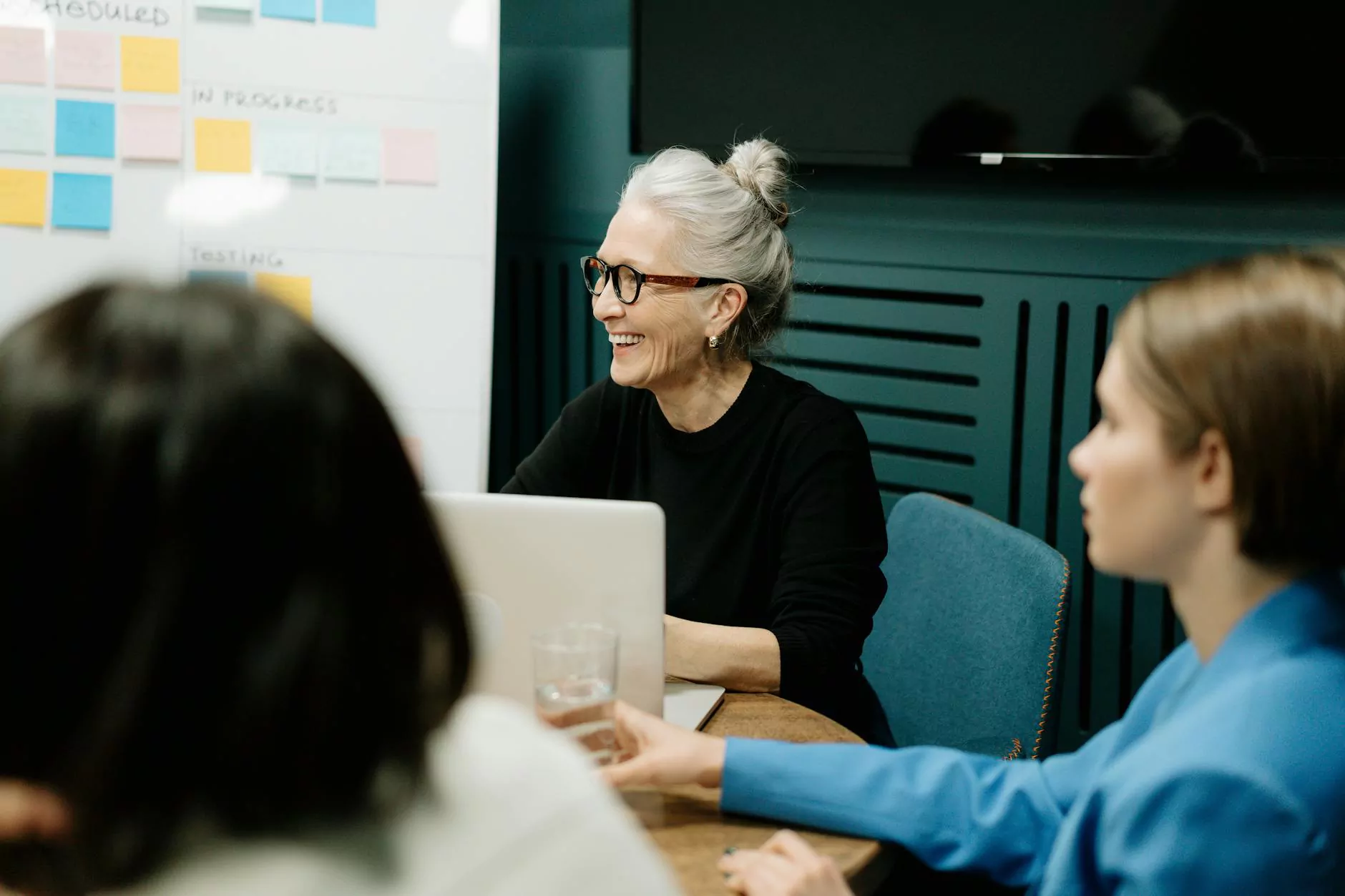 Introduction
Welcome to the dedicated page about Karen White, a highly skilled and knowledgeable real estate professional at The Rudolph Team - Keller Williams Realty. With a profound passion for real estate and an unrivaled commitment to client satisfaction, Karen is here to guide you through every step of your buying or selling journey.
Experience and Expertise
Karen White brings a wealth of experience and expertise to The Rudolph Team - Keller Williams Realty. With over 15 years in the real estate industry, Karen has developed an in-depth understanding of the local Wilmington real estate market, making her an invaluable asset to both buyers and sellers.
Whether you are a first-time homebuyer or a seasoned investor, Karen's extensive knowledge of the industry allows her to provide personalized guidance tailored to your unique needs. She stays up-to-date with the latest market trends, ensuring that her clients are well-informed and equipped to make confident decisions.
Client-Focused Approach
At The Rudolph Team - Keller Williams Realty, client satisfaction is the top priority, and Karen White exemplifies this commitment through her client-focused approach. She takes the time to listen and understand your goals, ensuring that every interaction is personalized and meaningful.
Karen believes that communication is key to a successful real estate transaction, and she keeps her clients well-informed throughout the buying or selling process. She provides regular updates, promptly addresses any concerns, and guides you with expert advice every step of the way.
Comprehensive Services
As part of The Rudolph Team - Keller Williams Realty, Karen White offers a comprehensive range of real estate services. Whether you are looking to buy a new home, sell your current property, or invest in a lucrative opportunity, Karen has the expertise to assist you throughout the entire process.
For buyers, Karen understands that finding the perfect home is more than just a transaction - it's about finding a place to create memories and build a future. She works closely with you to identify your preferences and priorities, ensuring that you find a home that truly aligns with your lifestyle and goals.
For sellers, Karen employs an effective and strategic marketing approach to showcase your property to the widest possible audience. With professional photography, compelling descriptions, and innovative marketing strategies, she maximizes exposure and drives qualified buyers to your listing.
Community Involvement
Outside of her real estate endeavors, Karen White is deeply committed to giving back to the community. She actively participates in various charitable initiatives, supporting causes that make a positive impact on the lives of others. Her dedication to serving others extends beyond the realm of real estate, showcasing her compassionate nature and commitment to making a difference.
Contact Karen White - The Rudolph Team - Keller Williams Realty
For all your real estate needs in the Wilmington area, Karen White and The Rudolph Team - Keller Williams Realty are here to assist you. Take advantage of Karen's expertise, dedication, and client-focused approach to ensure a smooth and successful transaction.
Contact Karen White today to schedule a consultation or to learn more about how she can help you achieve your real estate goals. You can reach her at [insert phone number] or email her at [insert email address]. Your dream home is just a call or click away!