Make a Statement (and Get an ROI) With Your Interior Design
May 3, 2022
Blog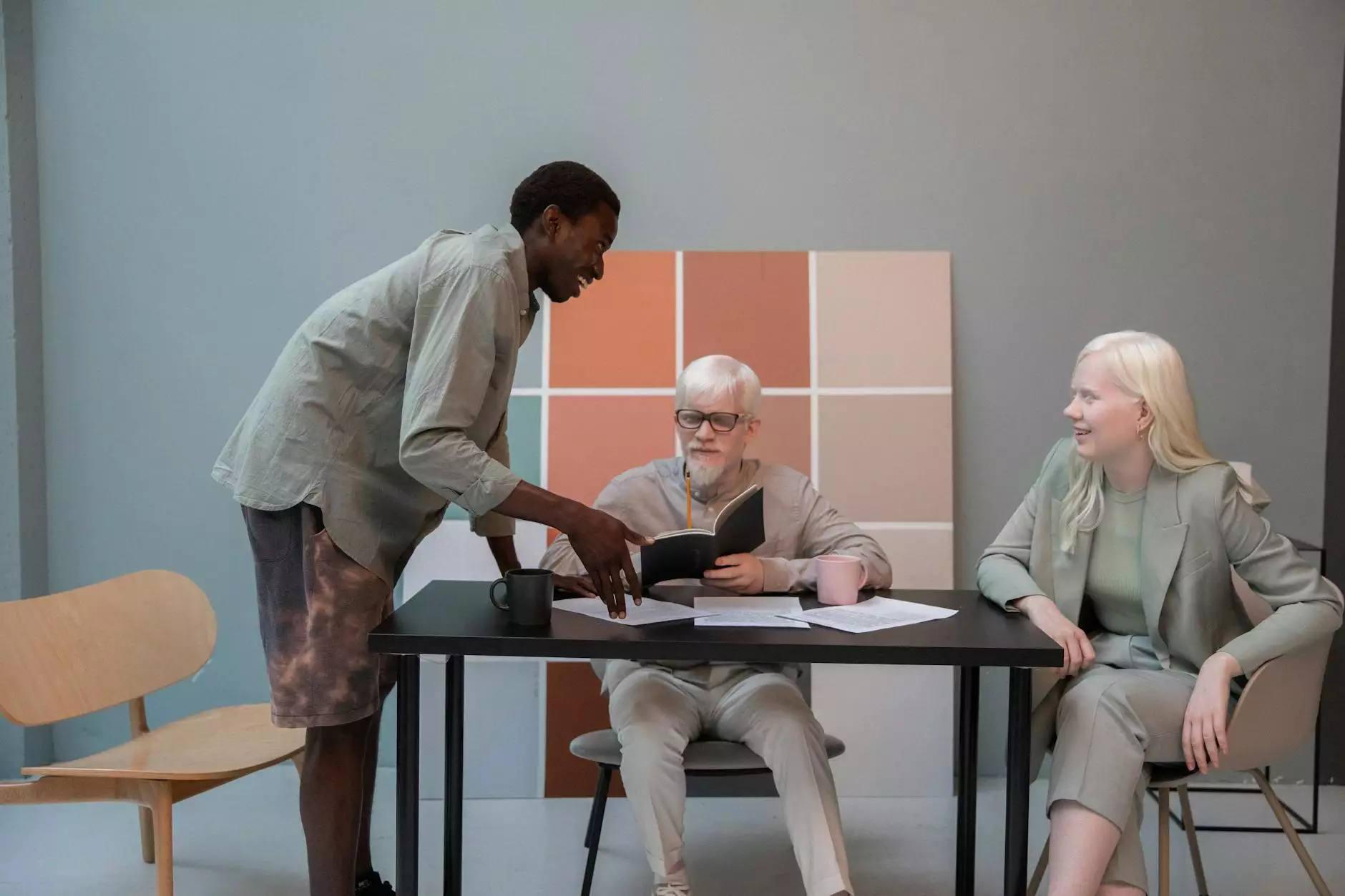 Welcome to The Rudolph Team - Keller Williams Realty, your premier destination for all your real estate needs. We understand that the interior design of your property plays a crucial role in making a lasting impression. That is why we are here to guide you in creating a stunning interior that not only reflects your personal style but also adds value to your property.
The Impact of Interior Design on Property Value
Did you know that a well-designed interior can significantly impact the value of your property? Whether you are looking to sell or simply enhance the overall appeal, investing in quality interior design can yield a high return on investment (ROI). Prospective buyers and tenants are often drawn to properties with visually appealing and thoughtfully designed interiors.
At The Rudolph Team - Keller Williams Realty, we understand the importance of creating a statement with your interior design. Our team of experts has years of experience in helping clients transform their spaces into visually stunning works of art that leave a lasting impression. Let us guide you through the process of elevating your property and maximizing its value.
Creating a Cohesive Interior Design
When it comes to interior design, creating a cohesive and harmonious space is key. Our team will work closely with you to understand your vision and goals, taking into consideration your personal style, the functionality of the space, and any specific requirements you may have. We believe that every property has its unique charm, and it's our mission to highlight that through thoughtful design choices.
From selecting the right color palette to choosing furniture and accessories that complement the overall aesthetic, we leave no detail overlooked. Our extensive network of industry professionals allows us to source the highest quality materials and collaborate with the best artisans and craftsmen in the business. This ensures that your interior design project is executed to perfection, resulting in a truly remarkable space.
Enhancing Your Home or Business
Whether you are looking to enhance the interior of your home or business, The Rudolph Team - Keller Williams Realty has you covered. We understand that each project is unique and requires a tailored approach. Our team will provide you with expert advice and innovative solutions to transform your space into a functional and visually stunning environment.
For homeowners, we can help you create a welcoming and comfortable space that reflects your personal taste and style. From redesigning kitchens and bathrooms to updating living areas and bedrooms, our team will guide you through the entire process and ensure that your vision is brought to life.
If you are a business owner, we understand the importance of making an impression on your clients and customers. Our expert designers can assist you in creating a professional and stylish environment that is conducive to productivity and leaves a lasting impression. From office spaces to retail stores and restaurants, we have the expertise to elevate your business and set you apart from the competition.
Our Commitment to Excellence
At The Rudolph Team - Keller Williams Realty, we are committed to providing our clients with the highest level of service and expertise. Our team of professionals is dedicated to delivering outstanding results that exceed your expectations. We understand that every interior design project is an investment, and we are here to ensure that your investment pays off.
Whether you are looking to sell your property at a higher price or create a stunning space that you can enjoy for years to come, our team will be with you every step of the way. We believe that interior design should be an exciting and rewarding experience, and we are here to make that a reality for you.
Contact The Rudolph Team - Keller Williams Realty Today
Ready to make a statement (and get an ROI) with your interior design? Contact The Rudolph Team - Keller Williams Realty today to schedule a consultation. Our team of experts is ready to transform your property and help you achieve your interior design goals. Elevate your home or business with our comprehensive interior design services and make a lasting impression on all who enter.
Category: Business and Consumer Services - Real Estate
Contact: The Rudolph Team - Keller Williams Realty
Website: http://wilmingtonrealestateteam.com/