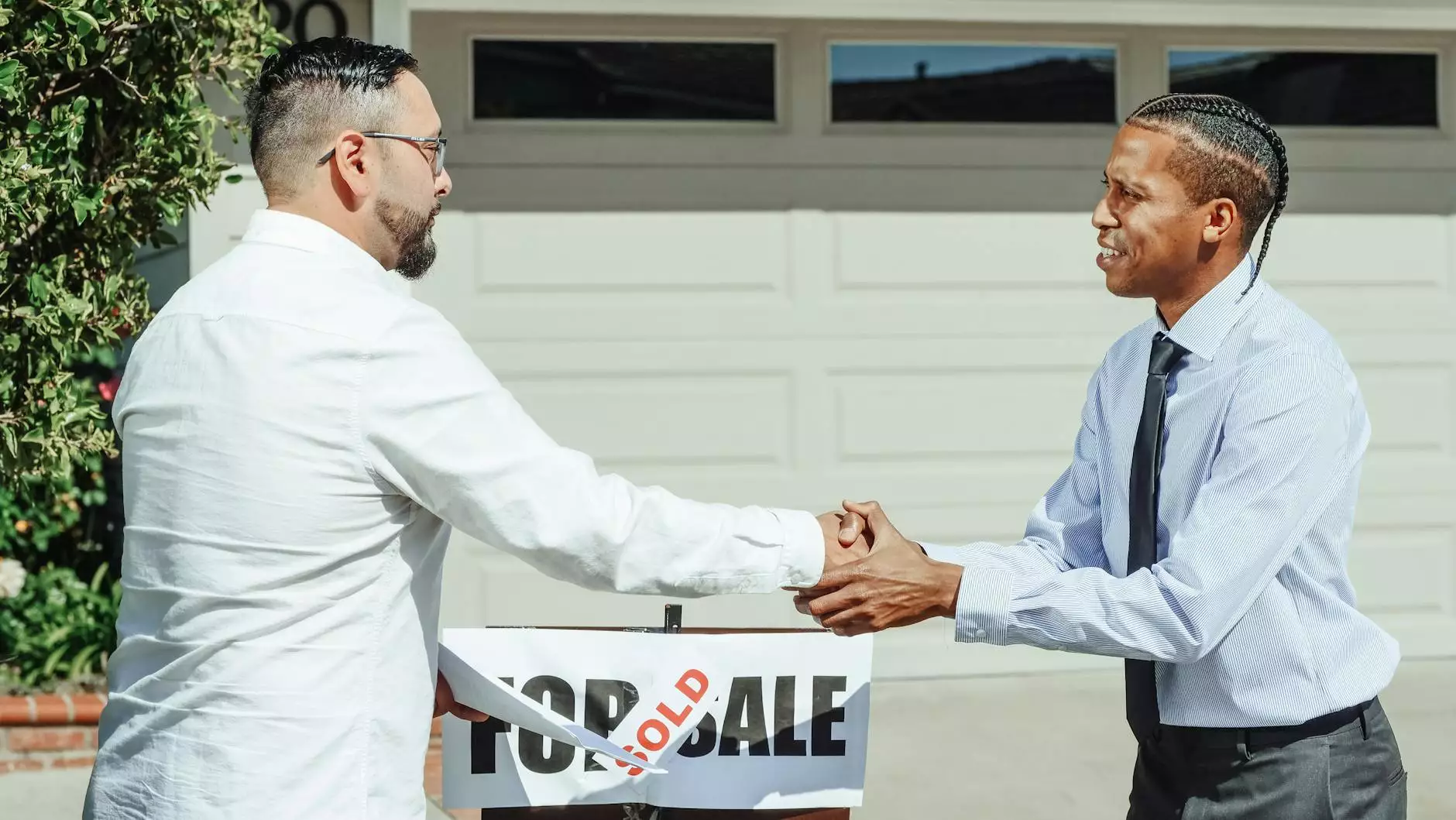 Introduction
Welcome to The Rudolph Team - Keller Williams Realty, your trusted real estate partner for all your buying needs. We specialize in providing exceptional buyer agent services to ensure a smooth and successful property buying experience. In this informative guide, we will explain why using buyer agents is essential and how our team can assist you in finding your dream home.
Expertise and Market Knowledge
When it comes to navigating the complex real estate market, having an experienced buyer agent by your side is invaluable. The Rudolph Team consists of highly skilled professionals who have in-depth knowledge of the local market trends, neighborhoods, and available properties. Their expertise allows them to provide you with insights and guidance that significantly improve your chances of finding the perfect property within your budget.
Access to Exclusive Listings
One of the key advantages of working with buyer agents is gaining access to exclusive listings that are not available to the general public. The Rudolph Team has established strong relationships with other industry professionals and often receives early notifications about upcoming properties. By having a buyer agent represent your interests, you can explore a wider range of options and have the opportunity to seize lucrative deals before they hit the open market.
Negotiating Power
Effective negotiation is crucial when buying a property, as it directly impacts the purchase price and terms. Our buyer agents are skilled negotiators who work tirelessly to protect your interests and get you the best possible deal. They use their expertise to analyze the market, assess property values, and negotiate with sellers on your behalf. With The Rudolph Team by your side, you can rest assured that you have a strong advocate fighting for your best interests.
Streamlined Property Selection Process
Searching for the right property can be overwhelming, especially if you're not familiar with the area or don't have much time to spare. The Rudolph Team simplifies the property selection process by carefully understanding your preferences, needs, and budget. With our comprehensive database and access to cutting-edge technology, we curate a customized list of properties that match your criteria. This saves you time and effort, allowing you to focus on viewing the most relevant options.
Guidance throughout the Buying Journey
Buying a property involves various stages, from initial research to closing the deal. The Rudolph Team supports you throughout the entire journey, offering expert advice and guidance every step of the way. Whether you need assistance with paperwork, financing options, or legal requirements, our buyer agents have the expertise to ensure a seamless process. We prioritize your satisfaction and aim to make your property buying experience stress-free and enjoyable.
Client Testimonials
Don't just take our word for it - hear what our satisfied clients have to say about their experiences working with The Rudolph Team:
"The Rudolph Team went above and beyond in finding us our dream home. Their attention to detail and dedication were outstanding." - John and Sarah D.
"We had a great experience working with The Rudolph Team. They understood our requirements and helped negotiate a fantastic deal. Highly recommended!" - Mark and Emily S.
"From start to finish, The Rudolph Team provided exceptional service. Their knowledge of the market and commitment to client satisfaction exceeded our expectations." - David and Lisa M.
Contact Us Today
If you're ready to embark on your property buying journey, contact The Rudolph Team - Keller Williams Realty today. Our dedicated buyer agents are eager to assist you in finding your ideal home. Trust us to provide unparalleled service, expertise, and market insights. Let's work together to make your dreams of homeownership a reality.