10 Houses With Beautiful Kitchens Available Now in Raleigh
Apr 21, 2019
Blog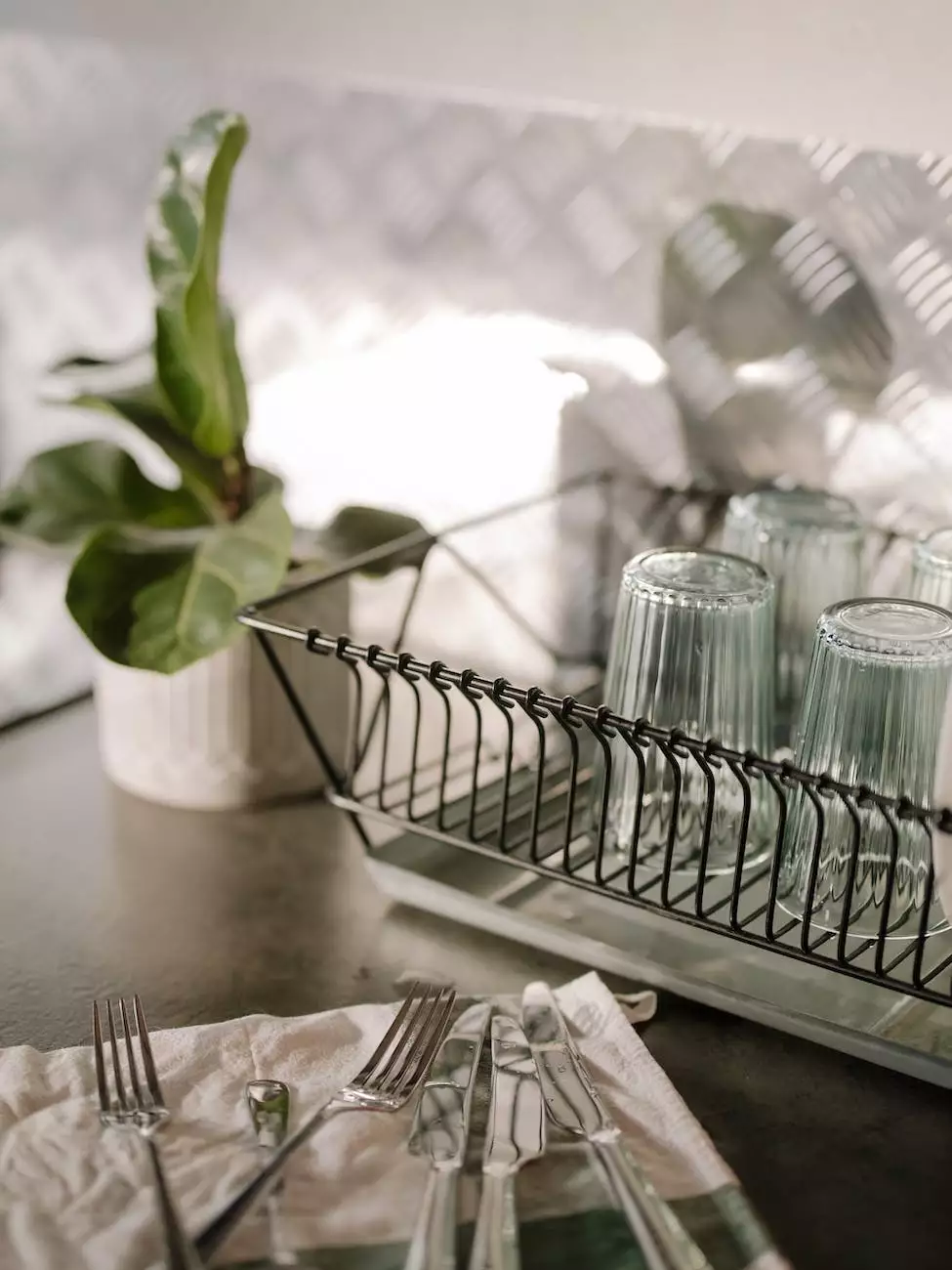 Welcome to The Rudolph Team - Keller Williams Realty, a trusted name in the real estate industry. We are excited to present to you a collection of 10 houses with absolutely stunning kitchens that are currently available in the vibrant city of Raleigh.
1. Contemporary Elegance
Step into this modern marvel where the kitchen effortlessly blends sleek aesthetics with functionality. The open-concept design allows for seamless flow between the kitchen, dining, and living areas. The gleaming quartz countertops, high-end stainless steel appliances, and custom cabinetry are sure to ignite your culinary inspiration. At the center of it all lies a spacious island, perfect for both meal preparation and casual dining.
2. Rustic Charm
Escape to a rustic oasis in the heart of Raleigh. This farmhouse-style kitchen exudes warmth and character, with its exposed wooden beams, farmhouse sink, and distressed wooden cabinetry. The large farm table serves as a gathering spot for family and friends, creating a welcoming atmosphere that is perfect for hosting dinner parties and creating lasting memories.
3. Mediterranean Retreat
Indulge in the Mediterranean-inspired ambiance of this exquisite kitchen. The charming tiled backsplash, hand-painted ceramic accents, and wrought iron fixtures transport you to a coastal paradise. With a spacious layout and top-of-the-line appliances, this kitchen is not only visually appealing but also highly functional and designed to cater to the needs of even the most discerning home chef.
4. Timeless Sophistication
Experience the epitome of timeless elegance in this kitchen that showcases a harmonious blend of classic and contemporary elements. The rich dark wood cabinets, marble countertops, and intricate tile work create an ambiance of refined luxury. Equipped with state-of-the-art appliances and ample storage space, this kitchen offers both style and functionality.
5. Sleek Modernity
Step into the future with this sleek and ultra-modern kitchen. The minimalist design, clean lines, and glossy finishes make this space a true showstopper. From the European-inspired cabinetry to the cutting-edge appliances, every detail in this kitchen is carefully curated to provide a high-end culinary experience. The integrated smart home technology adds convenience and efficiency to your daily routines.
6. Coastal Paradise
Escape to a coastal paradise right in your own home. This breezy kitchen combines light colors, natural textures, and coastal accents to create a serene and inviting space. The expansive windows flood the room with natural light, while the white cabinetry and driftwood finishes evoke a sense of relaxation and tranquility. Prepare a delicious meal while enjoying the gentle ocean breeze that seems to perpetually fill the air.
7. Industrial Chic
Embrace the rugged charm of industrial design in this chic kitchen. Exposed brick walls, concrete countertops, and metal accents set the stage for a unique and trendy cooking space. The open shelving allows you to showcase your most prized kitchenware while seamless integration of modern appliances ensures that functionality is never compromised. This kitchen is perfect for those with an adventurous and contemporary sense of style.
8. Zen-inspired Haven
Find inner peace and tranquility in this Zen-inspired kitchen. With its clean lines, neutral color palette, and minimalistic design, this space encourages a sense of calm and well-being. The use of natural materials such as bamboo, stone, and glass creates a harmonious balance between nature and modernity. The carefully thought-out layout and innovative storage solutions make this kitchen as functional as it is beautiful.
9. Family-Friendly Delight
This kitchen is thoughtfully designed to cater to the needs of a busy family. The spacious layout and smart organization ensure that every member of the family can easily navigate the space. The durable materials and stain-resistant countertops make it perfect for the inevitable spills and messes that come with a bustling household. From the homework station to the breakfast nook, this family-friendly kitchen is a true gathering place for the entire family.
10. Luxury Retreat
Indulge in the lap of luxury with this opulent kitchen that exudes grandeur and sophistication. From the custom-made cabinetry to the exquisite marble countertops, no expense has been spared in creating this lavish culinary haven. The high-end appliances, elegant fixtures, and spacious layout make this kitchen an absolute dream for those who crave the finer things in life.
The Rudolph Team - Keller Williams Realty invites you to explore these 10 houses with beautiful kitchens in Raleigh. Whether you're a gourmet chef, an entertainer, or simply someone who appreciates the beauty of a well-designed kitchen, these properties are sure to captivate your imagination.
Reach out to our knowledgeable and friendly team today to schedule a tour of these stunning homes with kitchens that are truly a work of art. Don't miss the opportunity to make one of these houses your very own and elevate your culinary experiences to new heights.
Click here to explore more beautiful kitchens available in Raleigh.
Learn more about The Rudolph Team - Keller Williams Realty.
If you're looking for a house with a kitchen that will truly elevate your living experience in Raleigh, trust The Rudolph Team - Keller Williams Realty to help you find the perfect home. Our expertise in the real estate industry and commitment to client satisfaction ensure that your dream home is just a few steps away.
Disclaimer: The information contained in this article is deemed reliable but not guaranteed. The availability and price of the featured properties are subject to change without prior notice.