Wake Forest: A Wonderful Town to Set Down Roots
Oct 9, 2022
Blog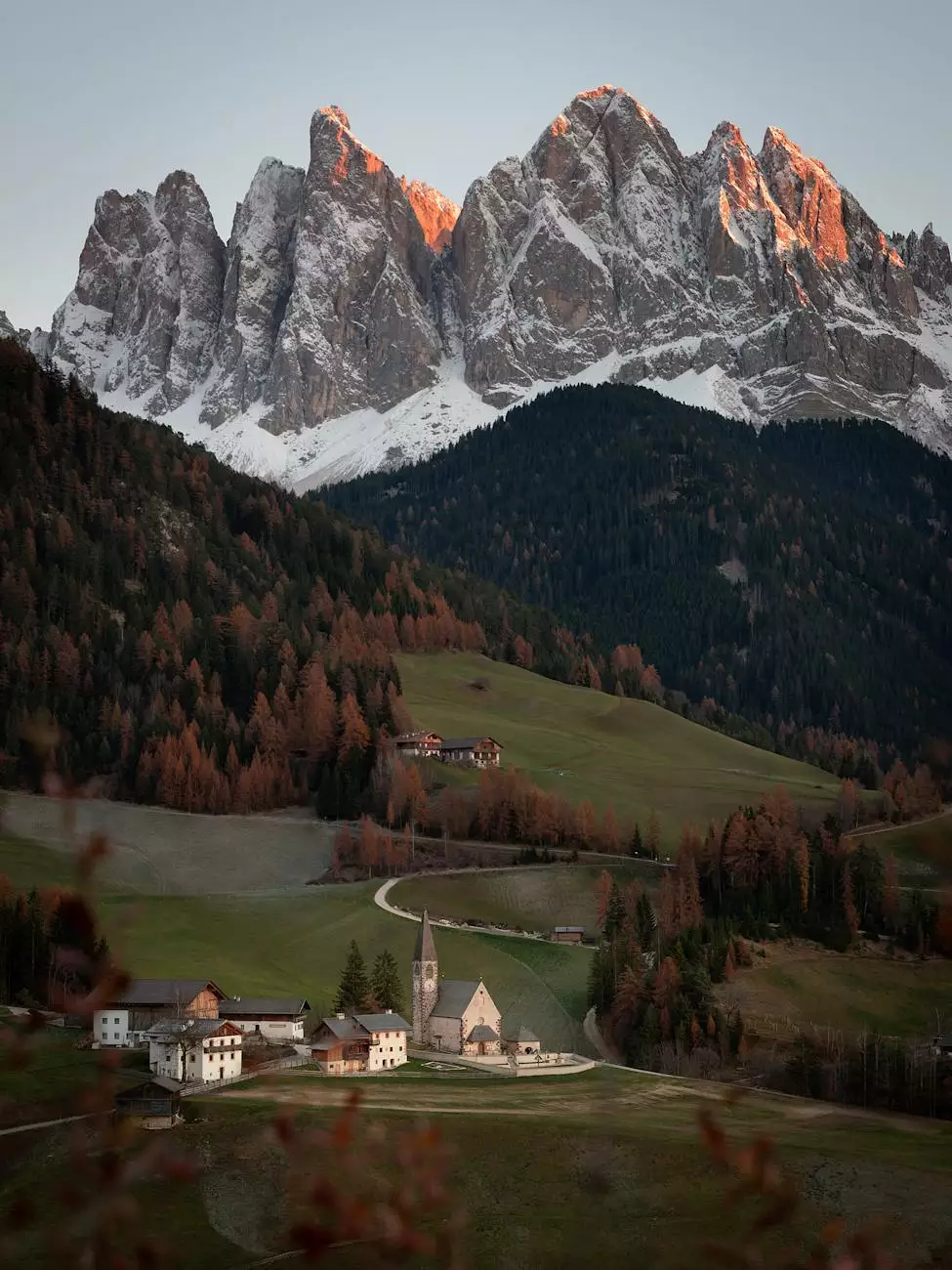 Exploring the Enchanting Wake Forest
Welcome to Wake Forest, an exquisite town nestled in the heart of North Carolina. Known for its historic charm, natural beauty, and friendly community, Wake Forest offers an idyllic setting to establish your roots. Whether you are looking to buy a new home, sell your current property, or just searching for valuable insights into the real estate market, The Rudolph Team - Keller Williams Realty is here to guide you every step of the way.
Why Choose Wake Forest?
Wake Forest boasts a blend of rich history and modern amenities, making it a highly desirable location for individuals and families alike. With its well-preserved historical downtown, complete with quaint shops and local eateries, the town exudes a sense of charm and character that is hard to resist. The tree-lined streets, parks, and green spaces provide a picturesque backdrop for a vibrant and diverse community.
Rich History and Cultural Heritage
Founded in 1834, Wake Forest has a storied past that is evident in its historic buildings, museums, and landmarks. From the Wake Forest Historical Museum to the Wake Forest College Birthplace, history buffs will find plenty to explore. The town's commitment to preserving its heritage ensures that generations to come can appreciate its cultural significance.
Nature at Its Finest
Wake Forest offers an abundance of natural beauty, with lush forests, meandering rivers, and tranquil lakes waiting to be discovered. E. Carroll Joyner Park is a local favorite, featuring expansive open spaces, playgrounds, and picnic areas. Additionally, Falls Lake State Recreation Area provides endless opportunities for outdoor enthusiasts, including hiking, fishing, boating, and camping.
Excellent Education
For families considering a move to Wake Forest, the town boasts exceptional educational opportunities. With top-rated public and private schools, including Wake Forest High School and Heritage High School, parents can be confident in their children's education. The town is also home to Southeastern Baptist Theological Seminary, adding to its reputation as a center of learning.
Thriving Local Economy
Wake Forest boasts a strong local economy with a variety of industries, including healthcare, education, technology, and manufacturing. The town provides ample employment opportunities, allowing residents to both live and work within the community. Its prime location and proximity to neighboring cities, such as Raleigh and Durham, further enhance the economic prospects for businesses and professionals.
The Rudolph Team - Keller Williams Realty: Your Trusted Real Estate Partner
When it comes to navigating the real estate market in Wake Forest, The Rudolph Team - Keller Williams Realty is your dedicated and experienced partner. With a deep understanding of the local market trends, our team of experts will help you find your dream home or sell your property with ease and confidence.
A Commitment to Excellence
With a strong focus on client satisfaction, The Rudolph Team - Keller Williams Realty goes above and beyond to ensure that your real estate journey is seamless and stress-free. Our team of skilled professionals believes in building lasting relationships based on trust, integrity, and exceptional service.
Comprehensive Market Insights
As industry-leading professionals, we stay up-to-date with the latest market trends and insights. We provide comprehensive data and analysis to help you make informed decisions about buying or selling your property. Our deep-rooted knowledge of the Wake Forest real estate market allows us to identify the best opportunities for our clients.
A Personalized Approach
We understand that every client is unique, with specific needs and preferences. That's why we take a personalized approach to real estate, tailoring our services to match your individual requirements. Our dedicated agents are committed to understanding your goals and working tirelessly to exceed your expectations.
Full-Service Support
From the initial consultation to closing the deal, The Rudolph Team - Keller Williams Realty provides comprehensive support throughout the entire real estate process. Our services encompass everything from property valuation and marketing to negotiations and paperwork. You can rely on us to handle every aspect of your transaction with professionalism and care.
Get Started Today
Whether you are a first-time buyer, seasoned investor, or looking to sell your property, The Rudolph Team - Keller Williams Realty is ready to assist you. Discover why Wake Forest is the perfect place to set down roots and invest in your future. Contact our team today to begin your real estate journey in this wonderful town.