How do you keep your home safe during termite season?
Mar 16, 2023
Blog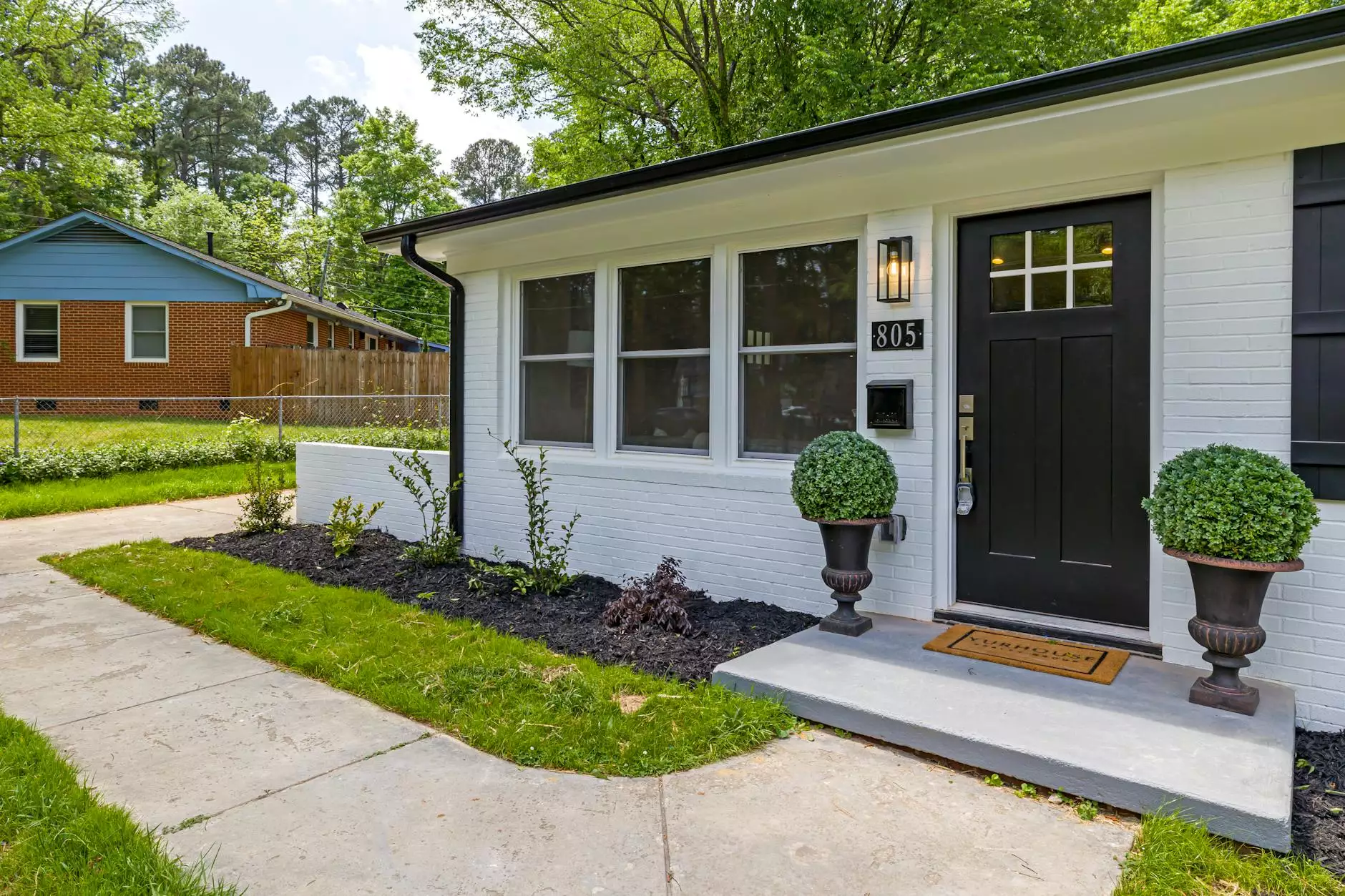 Introduction
Welcome to The Rudolph Team - Keller Williams Realty, your trusted partner in the real estate industry. In this article, we will explore effective strategies to keep your home safe during termite season. Termites can cause substantial damage to your property, making it essential to take preventive measures. By following these expert tips and advice, you can protect your biggest investment from these destructive pests.
Understanding Termites and Their Behavior
Before diving into preventive measures, it's crucial to understand termites and their behavior. Termites are small, wood-eating insects that live in colonies. They thrive in warm and humid environments, making them particularly active during termite season. Termites feed on cellulose found in wood, causing structural damage over time. It's estimated that termites cause billions of dollars in property damage annually.
Signs of Termite Infestation
Identifying the signs of termite infestation is key to taking immediate action. Some common signs include:
Wood damage or hollow-sounding timber
Mud tubes along walls or foundation
Swarms of winged termites
Piles of discarded wings
Tight-fitting doors or windows
Sagging floors or ceilings
If you notice any of these signs, it's essential to contact a professional pest control service for a thorough inspection.
Preventive Measures to Protect Your Home
1. Regular Inspections:
Schedule regular termite inspections with a licensed professional. They have the knowledge and expertise to identify early signs of infestation and recommend appropriate treatment plans.
2. Remove Wood-to-Soil Contact:
Keep firewood, lumber, and other wooden items elevated and away from direct contact with the soil. Termites can easily access your home if they have direct access to these food sources.
3. Ensure Proper Drainage:
Address any areas of poor drainage around your property. Termites are attracted to moisture, so it's crucial to maintain a dry environment to deter their presence.
4. Seal Entry Points:
Inspect your home for cracks, gaps, or openings where termites can enter. Seal these entry points using appropriate materials, such as caulk or weatherstripping.
5. Remove Moisture Sources:
Fix any plumbing leaks or faulty pipes. Moisture buildup attracts termites, and eliminating potential water sources can help prevent infestation.
Professional Treatment Options
In addition to preventive measures, professional treatment can provide an extra layer of protection against termites. Here are some common treatment options:
Liquid Termiticides:
Professional pest control companies can apply liquid termiticides around your home's foundation, creating a termite barrier that repels these pests. Regular reapplication is necessary for long-term efficacy.
Bait Stations:
Bait stations are another effective way to monitor and control termite activity. These discreet stations are strategically placed around your property and contain bait that termites bring back to their colonies, effectively eliminating them.
Termite Foams:
Termite foams can be injected into wall voids or other hard-to-reach areas where termites may be active. The foam expands to reach hidden colonies, effectively killing the termites.
Conclusion
Protecting your home during termite season is crucial to maintain its value and integrity. The Rudolph Team - Keller Williams Realty understands the importance of termite prevention and offers comprehensive guidance to homeowners like you. By following the preventive measures mentioned above and considering professional treatment options, you can keep your home safe from these destructive pests. Reach out to our team for expert advice and assistance with all your real estate needs.