Shawn Wiseman - Experienced Real Estate Agent in Wilmington, NC
Jan 25, 2019
About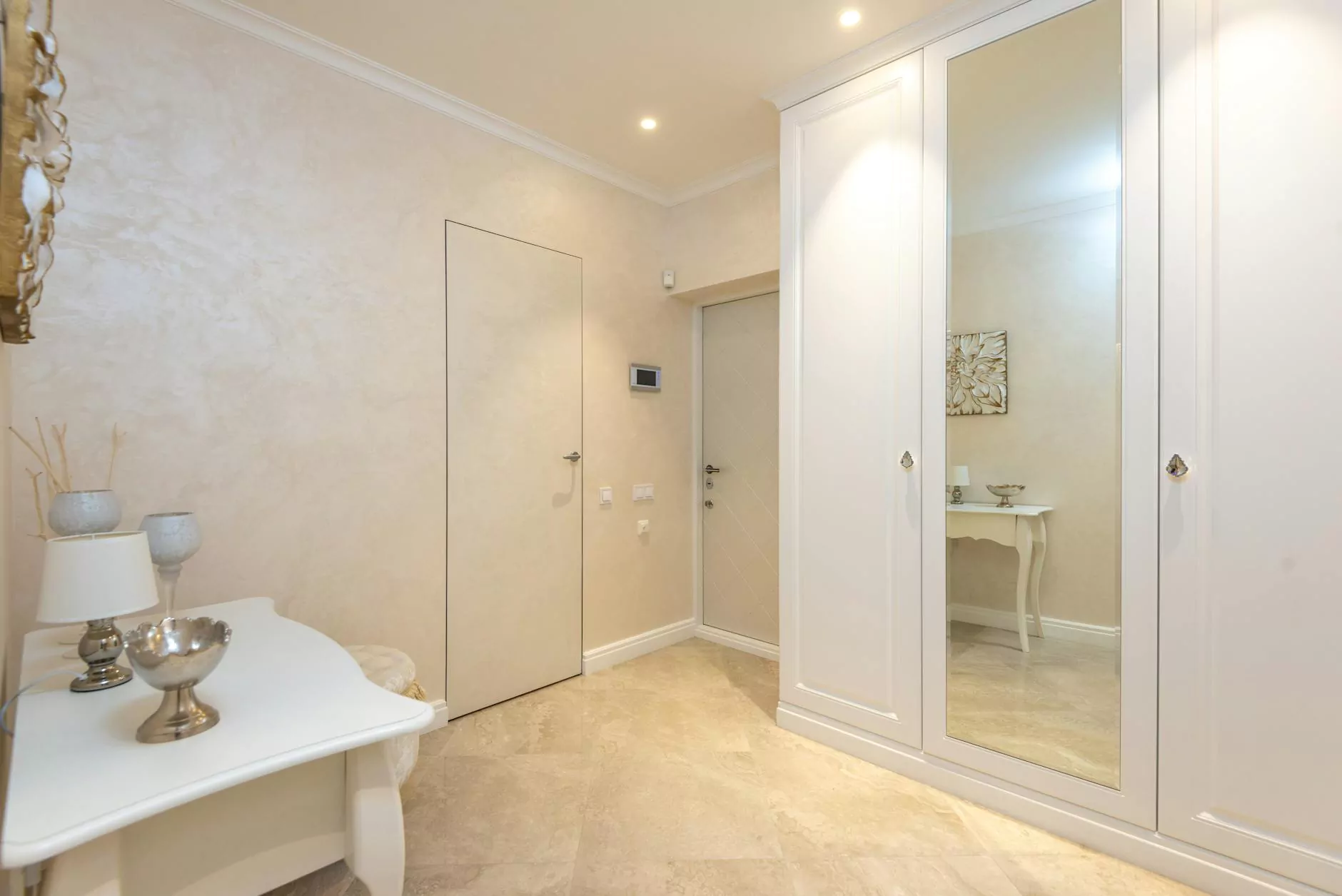 Welcome to the official page of Shawn Wiseman, a highly skilled and reputable real estate agent serving the Wilmington, NC area. As a member of The Rudolph Team at Keller Williams Realty, Shawn offers unparalleled expertise, exceptional customer service, and a deep understanding of the local real estate market.
Trusted Real Estate Expertise
With years of experience in the business and consumer services industry, specifically in the real estate sector, Shawn Wiseman has built a strong reputation for his unmatched knowledge and dedication to helping clients achieve their real estate goals.
Specializing in residential properties in Wilmington, NC and its surrounding areas, Shawn possesses a comprehensive understanding of the local market conditions, property trends, and investment opportunities. He stays up-to-date with the latest industry trends, ensuring that his clients receive accurate and valuable insights when buying or selling a home.
The Rudolph Team - Keller Williams Realty
Working under the prestigious brokerage, Keller Williams Realty, Shawn Wiseman is a proud member of The Rudolph Team. This renowned team combines their resources and expertise to provide clients with an exceptional real estate experience.
The Rudolph Team operates with a client-centric approach, focusing on building long-lasting relationships and delivering exceptional service. Each member is committed to offering personalized attention, clear communication, and tailored solutions to meet the unique needs of every client.
Comprehensive Real Estate Services
Shawn Wiseman offers a wide range of real estate services, ensuring that each client receives the support they need throughout the entire buying or selling process. Here are some of the services provided:
1. Buyer Representation:
When looking to buy a property in Wilmington, NC, Shawn is your go-to real estate agent. He takes the time to understand your specific requirements, budget, and lifestyle preferences to find your dream home. With his extensive network and access to exclusive listings, Shawn provides a seamless buying experience.
2. Seller Representation:
If you're planning to sell your property, Shawn's expertise and marketing strategies will ensure maximum exposure and a quicker sale. He conducts thorough market analyses, uses professional photography, and implements effective marketing campaigns to attract potential buyers and negotiate the best deals.
3. Investment Opportunities:
For those interested in real estate investments, Shawn Wiseman is well-versed in identifying lucrative opportunities in Wilmington, NC. With his guidance, you can take advantage of the local market conditions and make informed investment decisions.
Client Testimonials
But don't just take our word for it, here's what some of Shawn's satisfied clients have to say:
"Shawn exceeded our expectations in every aspect of real estate transactions. From our initial meeting to closing, he was attentive, knowledgeable, and highly professional. We highly recommend his services!" - John and Lisa P.
"Working with Shawn was a breath of fresh air. He truly cares about his clients and goes above and beyond to ensure a smooth and successful real estate experience. His expertise and commitment are truly commendable." - Sarah J.
Contact Shawn Wiseman - Your Trusted Real Estate Partner
If you're considering buying or selling a property in Wilmington, NC, Shawn Wiseman is the ideal real estate agent to guide you through the process. His dedication, integrity, and unwavering commitment to client satisfaction make him an exceptional choice for all your real estate needs.
Get in touch with Shawn today and take the first step towards achieving your real estate goals. Your dream home or successful property sale is just a phone call away!
Phone: 123-456-7890
Email: [email protected]
Address: 123 Main Street, Wilmington, NC 12345