Concord - A Vibrant Community for Real Estate Enthusiasts
Nov 20, 2018
About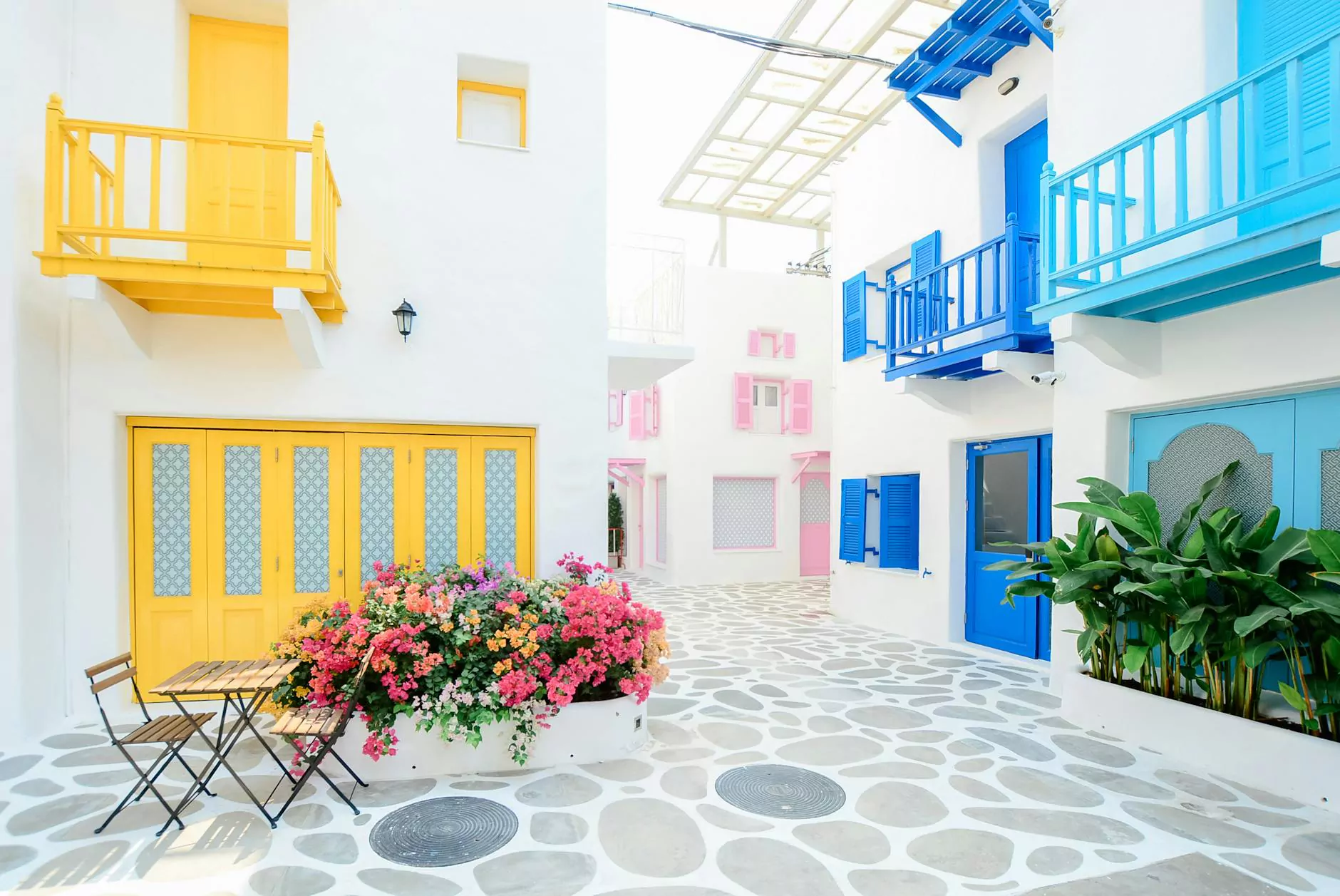 Welcome to the charming city of Concord, where the richness of history blends seamlessly with the contemporary allure. As a reputable real estate agency specializing in the Concord area, The Rudolph Team - Keller Williams Realty invites you to explore the unique opportunities this thriving community has to offer.
Discover the Heart of Concord
Situated in the beautiful state of North Carolina, Concord showcases a perfect harmony between urban conveniences and natural beauty. With its picturesque landscapes, friendly neighborhoods, and a vibrant downtown, Concord continues to draw in residents seeking a high quality of life.
Rich in History and Culture
Immerse yourself in Concord's rich history that dates back to the 18th century. Explore the historic Downtown Concord, boasting a myriad of preserved buildings that pay homage to its storied past. From art galleries and theaters to charming cafes and boutiques, the downtown area buzzes with cultural experiences.
The Perfect Home for Everyone
Concord offers a diverse range of real estate options suitable for all preferences and budgets. Whether you're in search of a quaint historic home with unique architectural features or a modern, spacious property, The Rudolph Team can guide you through the process of finding your dream home.
Concord's neighborhoods are known for their friendly atmosphere and strong sense of community. Nestled amidst lush greenery, you'll find well-maintained streets, parks, and recreational areas that promote an active and outdoorsy lifestyle. Families, young professionals, and retirees alike find Concord to be an ideal place to call home.
Experience Concord's Thriving Economy
Concord's economy is booming, offering a wide array of employment opportunities across various industries. The city is home to several major employers, including retail giants, healthcare institutions, and manufacturing companies. With a strong job market and a robust local economy, Concord presents an advantageous environment for both established professionals and those just starting their careers.
Education and Academic Excellence
Education plays a vital role in Concord's community, with top-rated schools that provide exceptional learning environments for students of all ages. From highly acclaimed public schools to prestigious private institutions, parents can rest assured knowing their children are receiving quality education.
The Magic of Concord's Outdoor Spaces
Concord's natural beauty is a magnet for outdoor enthusiasts. Boasting an abundance of parks, recreational areas, and natural reserves, the city offers plenty of opportunities for hiking, biking, and enjoying nature. Take a leisurely stroll in the scenic Frank Liske Park or explore the vast Lake Fisher. There's no shortage of ways to connect with the great outdoors in Concord.
Working with The Rudolph Team - Keller Williams Realty
As a leading real estate agency in Concord, The Rudolph Team - Keller Williams Realty brings extensive knowledge and expertise to the table. Our team of dedicated professionals is committed to providing exceptional service, ensuring that your real estate journey is smooth and successful.
Personalized Approach to Real Estate
At The Rudolph Team, we believe that every client deserves personalized attention. We take the time to understand your unique requirements and tailor our services accordingly. Whether you're a first-time homebuyer or an experienced investor, we are here to assist you every step of the way.
Market Insights and Expert Advice
With our deep understanding of the Concord real estate market, we provide valuable insights and expert advice to help you make informed decisions. We stay up-to-date with market trends, ensuring that you have a competitive edge when it comes to buying or selling a property in Concord.
With our proven track record of success and unwavering commitment to client satisfaction, The Rudolph Team - Keller Williams Realty has earned a stellar reputation within the real estate industry.
Get in Touch with The Rudolph Team - Keller Williams Realty
If you're ready to embark on your real estate journey in Concord, don't hesitate to reach out to The Rudolph Team - Keller Williams Realty. Our dedicated team of professionals is eager to assist you in finding your perfect home or maximizing the value of your property through our comprehensive marketing strategies.
Contact us today to schedule a consultation and experience the exceptional service that sets us apart from the competition. Concord awaits you with open arms, and The Rudolph Team is here to guide you every step of the way.