New Homeowner? Avoid These Lawn Care Mistakes
Dec 19, 2022
Blog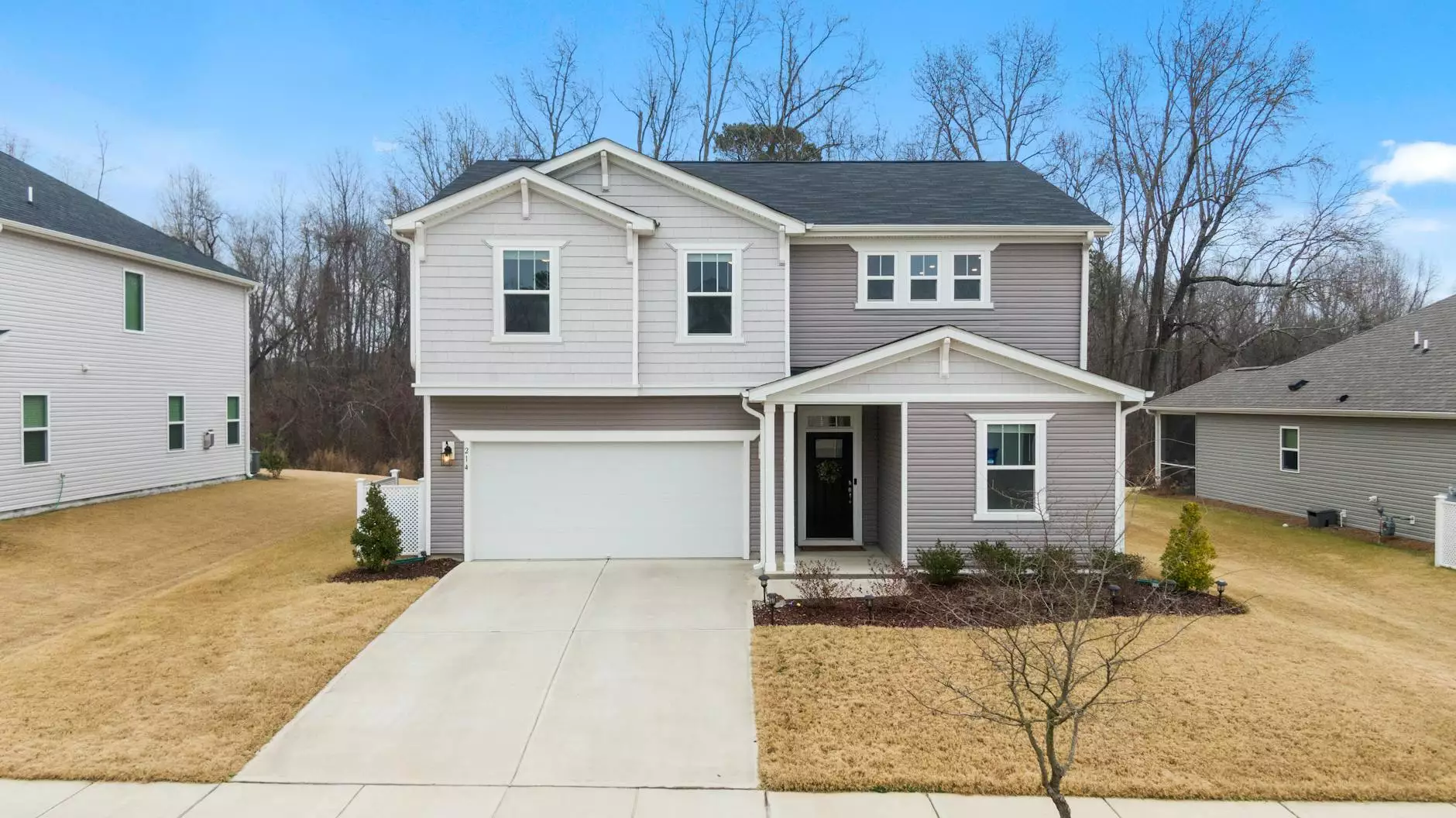 Introduction
As a new homeowner, taking care of your lawn can be a daunting task. A beautiful and well-maintained lawn adds value to your property and enhances the overall appeal of your home. However, many new homeowners often make mistakes when it comes to lawn care, leading to unnecessary expenses and frustration. In this comprehensive guide, The Rudolph Team - Keller Williams Realty will highlight common lawn care mistakes and provide you with expert advice to help you avoid them.
The Importance of Proper Lawn Care
Before delving into the mistakes, it's crucial to understand why proper lawn care is essential. A healthy lawn not only enhances the aesthetic appeal of your home but also provides numerous benefits. It acts as a natural air purifier, reducing pollution and improving the overall air quality. Additionally, a well-maintained lawn helps to regulate temperature, reducing energy costs, and provides a safe space for outdoor activities.
Mistake #1: Neglecting Regular Mowing
One of the most common mistakes new homeowners make is neglecting regular mowing. Proper mowing plays a critical role in maintaining a healthy lawn. If you allow your grass to grow too long, it can lead to increased weed growth, uneven growth patterns, and an overall unkempt appearance. On the other hand, cutting the grass too short can weaken the root system, making it more susceptible to pests, diseases, and drought. To avoid these issues, ensure you mow your lawn regularly, keeping the grass at an optimal height for its specific species.
Mistake #2: Overwatering
Overwatering is another common mistake made by new homeowners. While water is necessary for the health of your lawn, excessive watering can lead to shallow root growth, fungus development, and an increased risk of weed infestation. It's important to water your lawn deeply but infrequently, allowing the grass roots to grow deeper into the soil. Additionally, consider investing in a rain gauge or smart irrigation system to avoid overwatering during rainy periods.
Mistake #3: Using the Wrong Fertilizers
Choosing the right fertilizer is crucial for maintaining a healthy lawn. New homeowners often make the mistake of using the wrong type or overusing fertilizers, leading to nutrient imbalances and environmental damage. It's essential to test your soil and identify its specific nutrient needs before applying any fertilizer. This will help you select the appropriate type and quantity of fertilizer to ensure your lawn receives the necessary nutrients without causing harm.
Mistake #4: Ignoring Weeds and Pests
Weeds and pests can wreak havoc on your lawn if left unattended. Ignoring these issues is a common mistake made by new homeowners. Weeds compete with the grass for nutrients and sunlight, leading to stunted growth and an overall unhealthy lawn. Pests, such as grubs and insects, can cause extensive damage to the grass roots, resulting in brown patches and bare spots. Implement a regular weed control and pest management routine to prevent these issues from escalating.
Mistake #5: Improper Lawn Aeration
Lack of proper lawn aeration is another mistake new homeowners often make. Over time, the soil beneath your lawn becomes compacted due to foot traffic, lawn equipment, and weather conditions. Compacted soil restricts root growth, nutrient absorption, and water penetration. Aerating your lawn at least once a year helps to alleviate soil compaction and promote a healthy root system. Consider renting an aerator or hiring a professional lawn care service to ensure the job is done correctly.
Mistake #6: Not Paying Attention to Seasonal Maintenance
Each season requires specific lawn care tasks to keep your lawn healthy and vibrant. Neglecting seasonal maintenance is a mistake that can lead to long-term damage. For example, during the fall, it's crucial to remove leaves and debris to prevent fungal growth. Failing to do so can result in a fungal outbreak that can devastate your lawn. Make sure you understand the seasonal requirements of your specific grass type and implement the necessary maintenance tasks accordingly.
Mistake #7: Improper Weed Control
Weeds are the bane of every homeowner's existence when it comes to lawn care. Improper weed control is a mistake that can quickly lead to an unsightly and unkempt lawn. It's crucial to identify the types of weeds in your lawn and choose the appropriate herbicides. Selective herbicides target specific weeds without harming the surrounding grass. Regularly inspect your lawn for weed growth and take prompt action to prevent them from spreading.
Mistake #8: Miscalculating Sun and Shade
Miscalculating the amount of sun and shade your lawn receives is a mistake that can impact its health. Different grass species have varying sun and shade tolerance levels. Planting a shade-tolerant grass species in an area that receives ample sunlight, or vice versa, can result in thinning or dying grass. Observe your lawn throughout the day and identify areas of direct sunlight, partial shade, and full shade. Select grass species that match the light conditions of each area to ensure optimal growth.
Conclusion
As a new homeowner, avoiding common lawn care mistakes is crucial for maintaining a beautiful and healthy lawn. By following the expert advice provided by The Rudolph Team - Keller Williams Realty, you can steer clear of these pitfalls and create a lush green oasis that enhances the overall appeal of your home. Remember to regularly mow, water properly, use the correct fertilizers, address weeds and pests promptly, aerate the lawn, practice seasonal maintenance, implement proper weed control, and consider sun and shade requirements. With these tips in mind, you'll be well on your way to becoming a lawn care expert!