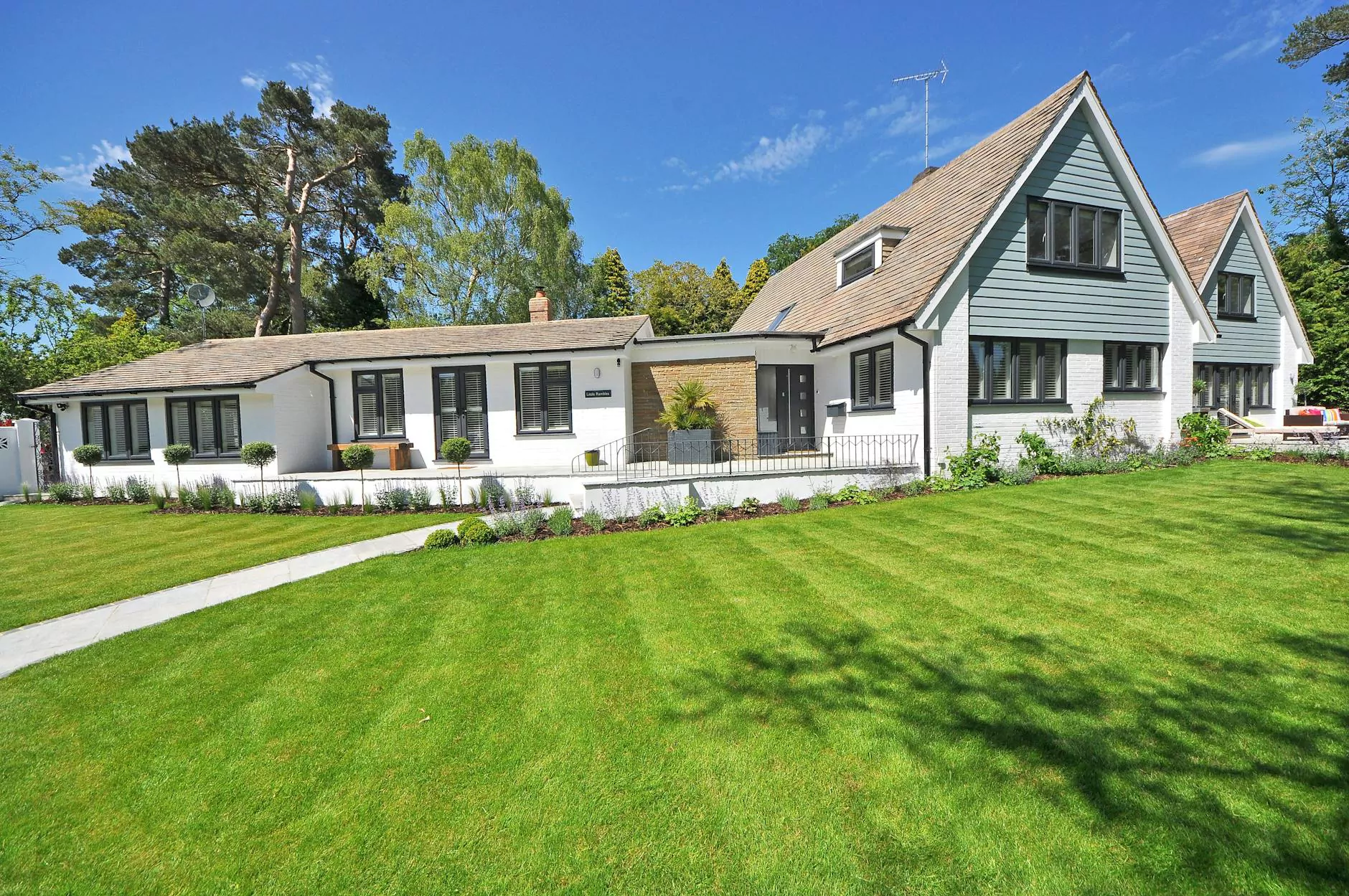 Discover Your Dream Home in Wilmington
Are you searching for your dream home in Wilmington? Look no further! The Rudolph Team, a distinguished leader in the real estate industry, proudly presents our extensive listings of fabulous homes for sale.
Unparalleled Real Estate Services
The Rudolph Team, operating under Keller Williams Realty, specializes in providing exceptional real estate services to clients in Wilmington. Our expert agents are dedicated to delivering personalized attention, superior market knowledge, and a commitment to exceeding your expectations.
Comprehensive Listing Portfolio
Our website showcases an extensive portfolio of homes available for purchase in Wilmington and the surrounding areas. We understand that every client has unique preferences and requirements when it comes to their ideal home, which is why we offer an impressive range of properties to suit diverse lifestyles, budgets, and tastes.
1. Premium Single-Family Homes
Whether you are seeking a stunning suburban home with spacious yards and excellent school districts or an elegant historic property in the heart of Wilmington, we have an array of premium single-family homes designed to fulfill your desires.
2. Modern Condos and Townhouses
If you prefer a low-maintenance lifestyle without compromising on luxury and convenience, our selection of modern condos and townhouses is sure to captivate you. These stylish residences offer the perfect blend of contemporary design, desirable amenities, and prime locations.
3. Charming Historic Properties
For those with an appreciation for rich history and unique architectural details, our collection of charming historic properties in Wilmington's renowned neighborhoods provides an opportunity to own a piece of the city's heritage. Experience the magic of living in a beautifully preserved home with character and timeless elegance.
4. Spacious Luxury Estates
If opulence and grandeur are what you seek, our selection of spacious luxury estates will leave you in awe. These extraordinary homes offer lavish amenities, expansive grounds, and breathtaking views, creating an unparalleled living experience for those who desire the finest things in life.
5. Build Your Custom Home
Can't find exactly what you're looking for? The Rudolph Team has the expertise to guide you through the process of building your custom dream home. From selecting the perfect location to designing every intricate detail, our team will ensure your vision becomes a reality.
Experience Wilmington's Vibrant Lifestyle
Living in Wilmington is an experience like no other. This vibrant coastal city offers a plethora of attractions, including pristine beaches, an exciting downtown district, cultural events, world-class dining, and a thriving arts scene. With numerous parks, recreational activities, and a welcoming community, Wilmington truly has something for everyone.
Why Choose The Rudolph Team?
When it comes to buying a home, partnering with The Rudolph Team offers numerous advantages:
Unmatched expertise in the local real estate market.
Access to exclusive listings and off-market opportunities.
Personalized guidance and support throughout the home-buying process.
In-depth knowledge of neighborhood dynamics, market trends, and pricing strategies.
Negotiation skills to help you secure the best possible deal.
Assistance with all necessary paperwork, ensuring a seamless transaction.
A commitment to providing exceptional client satisfaction.
Contact The Rudolph Team Today
Are you ready to embark on your journey to find the perfect home in Wilmington? Contact The Rudolph Team at Keller Williams Realty to start your search. Our dedicated agents are eager to assist you in making your real estate dreams come true. Call us at [phone number] or email us at [email address]. Experience the unmatched service and expertise that sets us apart!