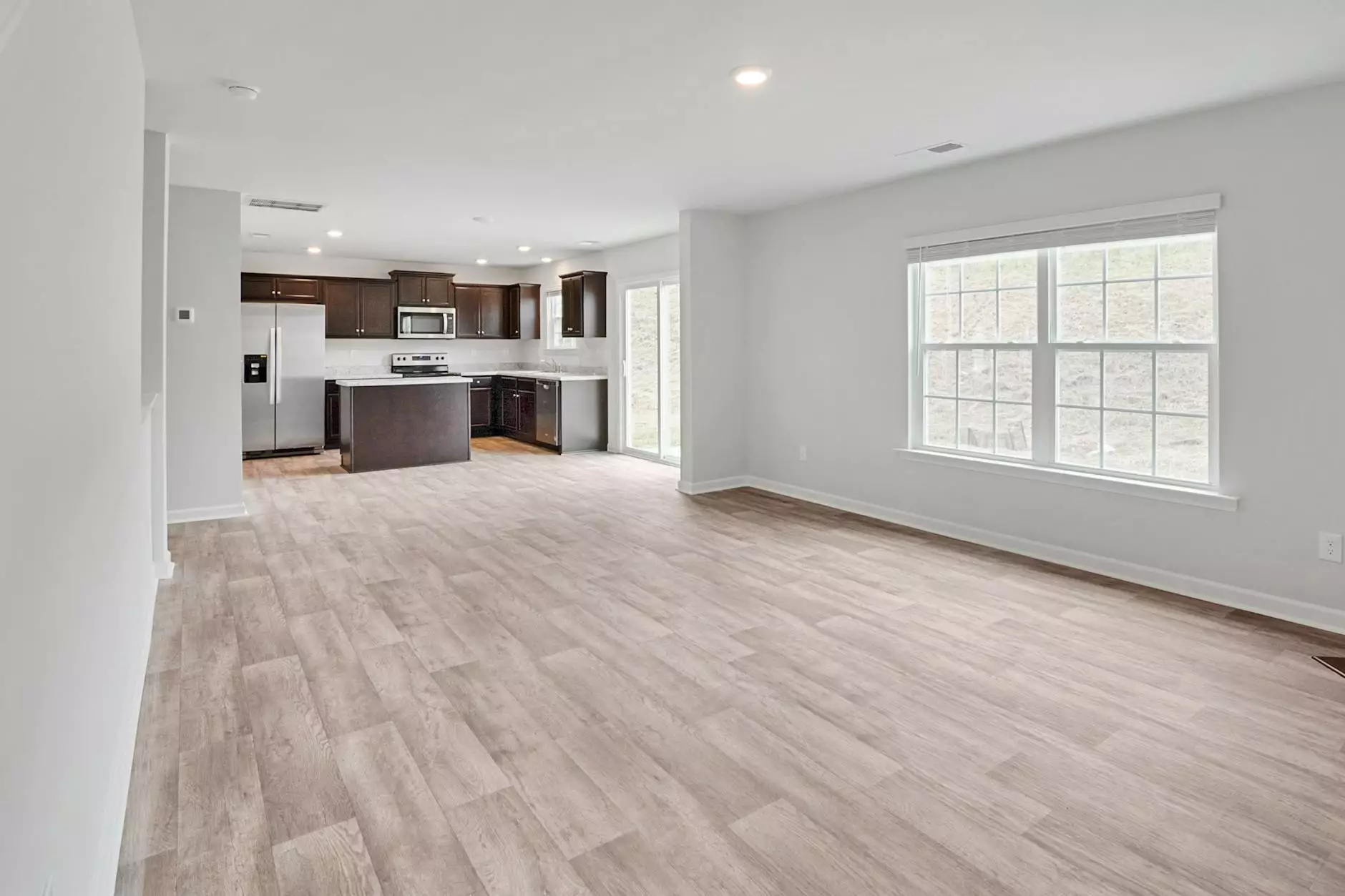 Discover Your Dream Home in Grimesland, NC
Are you searching for your dream home in the beautiful community of Grimesland, NC? Look no further! The Rudolph Team at Keller Williams Realty is here to assist you in finding the perfect home that suits your unique preferences and requirements.
A Diverse Selection of Homes
Grimesland, NC is known for its diverse range of homes that cater to different lifestyles and budgets. Whether you're a first-time homebuyer, growing family, or looking for a retirement oasis, our extensive portfolio of properties has something for everyone.
Single-Family Homes
Our inventory includes a wide selection of thoughtfully designed single-family homes in Grimesland, NC. These properties offer spacious living areas, modern amenities, and beautiful outdoor spaces. With various architectural styles to choose from, you can find a home that perfectly suits your taste.
Condominiums and Townhomes
If you prefer a more low-maintenance lifestyle, our collection of condominiums and townhomes is sure to impress. These properties are perfect for individuals or couples seeking a vibrant community with shared amenities and hassle-free living.
Luxury Estates
For those with discerning tastes, we also offer a range of luxurious estates in Grimesland, NC. These remarkable properties boast high-end finishes, breathtaking views, and expansive grounds. Indulge in the epitome of comfort and style with our selection of premium homes.
The Grimesland, NC Community
Living in Grimesland, NC offers a wonderful blend of small-town charm and convenient proximity to larger cities. The community boasts a welcoming atmosphere, picturesque landscapes, and a close-knit neighborhood feel.
Outdoor Recreation
Grimesland, NC is surrounded by an abundance of outdoor recreational opportunities. From hiking and biking trails to serene parks and waterfront activities, nature enthusiasts will find plenty of ways to enjoy the great outdoors.
Education
Families with children will appreciate the excellent education system in Grimesland, NC. The area is home to top-rated schools that provide quality education and extracurricular activities, ensuring a well-rounded learning experience for students of all ages.
Local Amenities
Grimesland, NC offers a range of local amenities, including shopping centers, restaurants, and entertainment options. You'll never be far from everything you need, whether it's a trip to the grocery store for everyday essentials or a night out to enjoy local cuisine.
Why Choose The Rudolph Team?
When it comes to buying or selling a home in Grimesland, NC, The Rudolph Team at Keller Williams Realty stands out as a trusted partner. Here's why many clients choose us:
Expertise and Experience
Our team of experienced real estate professionals has in-depth knowledge of the local Grimesland, NC market. We stay up-to-date with the latest trends and market conditions to provide you with valuable insights and guidance throughout your real estate journey.
Personalized Service
We understand that every client is unique, and we take the time to listen to your needs and preferences. Our personalized approach ensures that we find the best homes that align with your lifestyle, budget, and future goals.
Negotiation Skills
With strong negotiation skills, our team works tirelessly to secure the best deals for our clients. Whether you're buying or selling a home, we strive to ensure that you achieve your desired outcome and make informed decisions every step of the way.
Supportive Guidance
Throughout the entire buying or selling process, we provide comprehensive support and guidance. From the initial search to navigating contracts and closing procedures, The Rudolph Team is dedicated to making your real estate experience smooth and stress-free.
Contact The Rudolph Team Today!
Ready to begin your search for homes in Grimesland, NC? Contact The Rudolph Team at Keller Williams Realty today. Our team of dedicated professionals is here to help you find the perfect home that exceeds your expectations. Experience exceptional service and expertise with The Rudolph Team!