Meet Linda Trevor - Founding Agent of Compass Raleigh/Cary Real Estate!
Jul 20, 2023
Team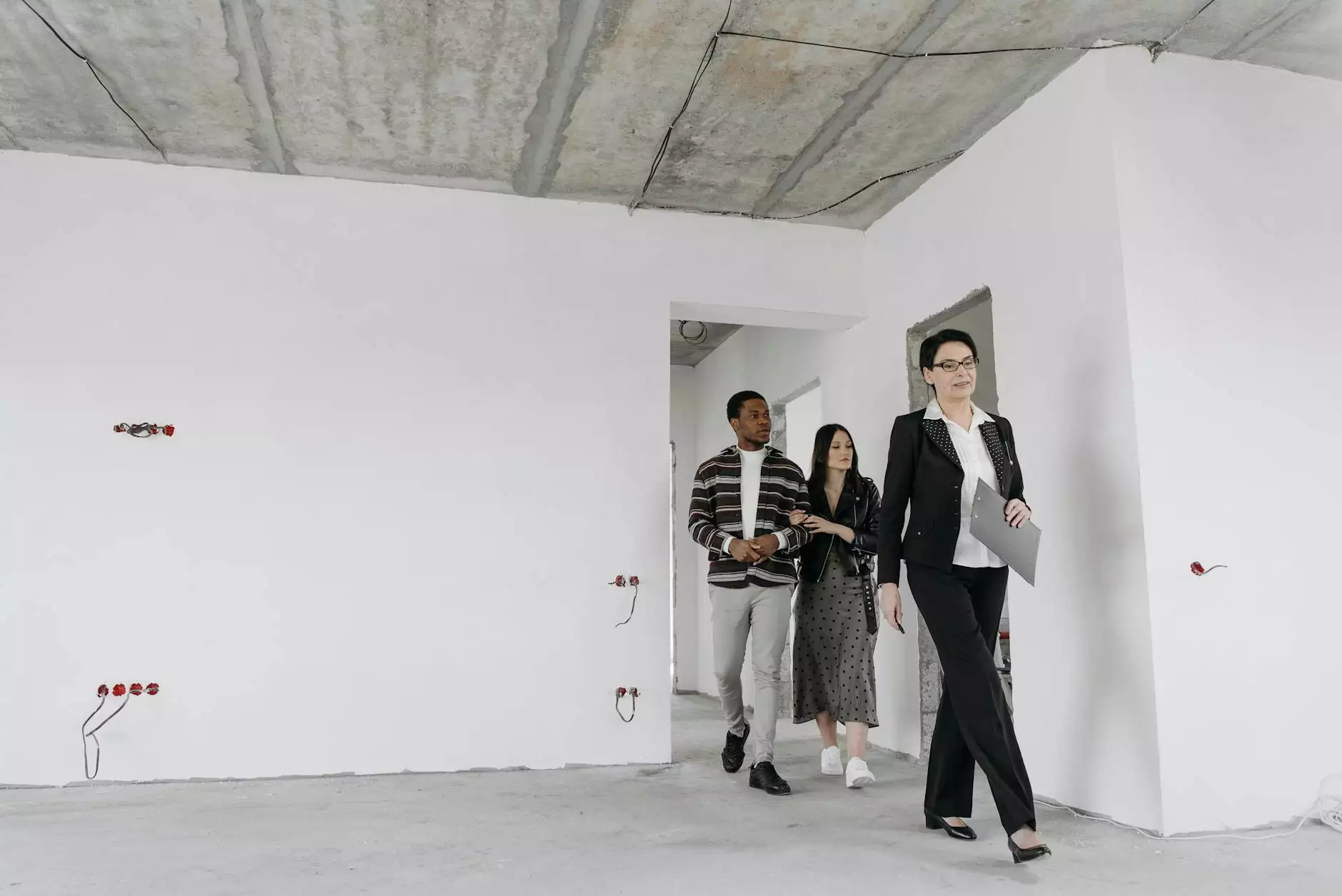 Welcome to the page dedicated to Linda Trevor, the esteemed Founding Agent of Compass Raleigh/Cary Real Estate and a proud member of The Rudolph Team at Keller Williams Realty. As a highly skilled and experienced realtor, Linda Trevor brings unparalleled knowledge and expertise in the field of real estate, making her the go-to professional for all your buying and selling needs in the Wilmington area.
Experience You Can Trust
Linda Trevor boasts an impressive track record in the real estate industry, with over two decades of experience helping clients fulfill their homeownership dreams. With her extensive knowledge of the Wilmington market and unparalleled dedication to client satisfaction, Linda has built a reputation for providing exceptional service and securing successful outcomes for her clients, time and time again.
Your Dream Home Awaits
Whether you're in search of a cozy family home or a luxurious waterfront property, Linda Trevor has the expertise to turn your dreams into reality. With her sharp eye for detail and deep understanding of the local market, Linda will work closely with you to identify your specific needs and preferences, ensuring you find the perfect home that aligns with your lifestyle and budget.
As part of The Rudolph Team at Keller Williams Realty, Linda Trevor can offer an extensive range of listing options, including both existing properties and new developments. With her finger on the pulse of the Wilmington real estate market, Linda is privy to exclusive opportunities and hidden gems that may not be readily available to other realtors.
Comprehensive Services for Buyers and Sellers
Whether you're buying or selling a property, Linda Trevor and The Rudolph Team provide an array of comprehensive services to guide you through every step of the process. From determining the optimal listing price to strategic marketing and negotiation, Linda's attention to detail and dedication to client satisfaction will ensure a smooth and successful transaction.
For buyers, Linda offers personalized assistance in identifying suitable properties, arranging viewings, and navigating the intricacies of contract negotiations. Her commitment to understanding your unique requirements ensures that you'll be presented with options that truly match your needs, allowing you to make an informed and confident decision.
For sellers, Linda Trevor leverages her expertise in marketing and showcasing properties to present your home in the best possible light. With an extensive network of potential buyers and access to cutting-edge marketing tools, Linda will create a customized marketing plan that maximizes exposure and drives interest in your property, resulting in a swift and profitable sale.
Client-Centric Approach
At Compass Raleigh/Cary Real Estate, Linda Trevor and The Rudolph Team prioritize client satisfaction above all else. With their client-centric approach, they place your needs at the forefront of every decision made, ensuring your real estate journey is stress-free and rewarding.
Linda understands that a real estate transaction is not just a financial decision but a significant life event. With her compassionate and supportive demeanor, she strives to create a comfortable environment where you can make informed choices with confidence. She will go above and beyond to address your concerns, answer your questions, and provide guidance throughout the entire process.
Your Trusted Real Estate Partner
When it comes to real estate in the Wilmington area, Linda Trevor and The Rudolph Team at Keller Williams Realty are your trusted partners. From your initial consultation to the final closing, they will be by your side, offering top-notch service, expert advice, and unwavering support.
Ready to embark on your real estate journey? Contact Linda Trevor today and experience the exceptional services provided by the Founding Agent of Compass Raleigh/Cary Real Estate and The Rudolph Team at Keller Williams Realty!