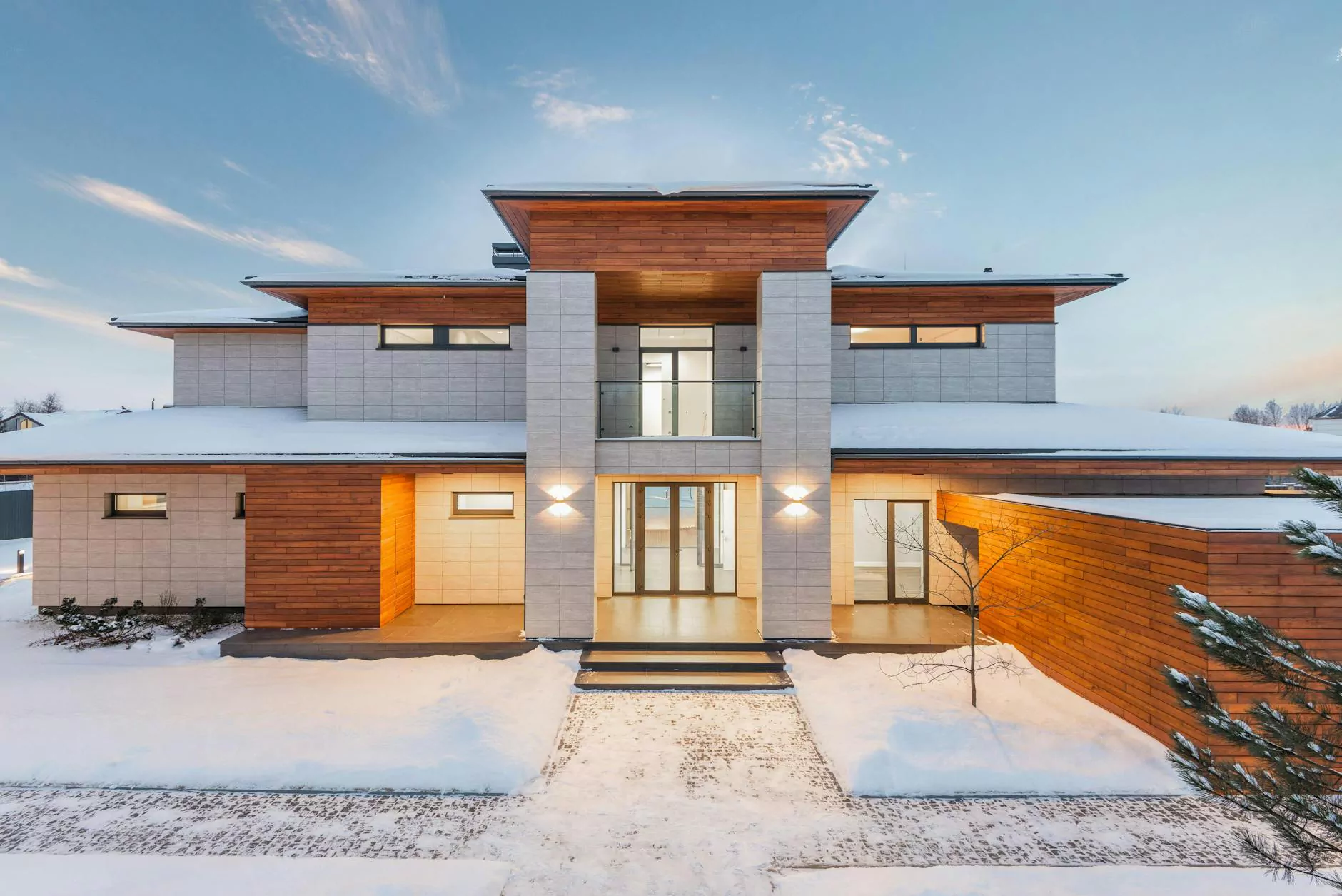 Discover Your Dream Home
Welcome to West Homes, where your dreams of owning a beautiful, meticulously designed new construction home can become a reality. With our extensive offerings and unparalleled attention to detail, we have established ourselves as the leading provider of top-quality homes in Wilmington.
Exceptional Craftsmanship
At West Homes, we pride ourselves on our commitment to delivering exceptional craftsmanship in every home we build. Our team consists of highly skilled and experienced professionals who are dedicated to creating homes that exceed your expectations. From the foundation to the finishing touches, every aspect is carefully crafted with the utmost precision and care.
Unmatched Selection
With a wide selection of floor plans and architectural designs, West Homes offers something for every taste and lifestyle. Whether you're seeking a cozy bungalow or a spacious family home, we have the perfect option for you. Our homes feature open-concept layouts, high-end finishes, and innovative features that ensure optimal comfort and functionality.
Superior Locations
West Homes is committed to building in sought-after locations, ensuring you have access to the best amenities and conveniences Wilmington has to offer. Our carefully selected neighborhoods provide a serene living environment while maintaining close proximity to schools, parks, shopping centers, and major commute routes. Experience the perfect blend of privacy and convenience.
Personalization and Customization
We understand that each homeowner has unique preferences and desires. That's why we offer a range of personalization and customization options to make your new home truly yours. From selecting finishes and materials to customizing floor plans, our expert design team will work closely with you to create a space that reflects your individual style and needs.
Energy Efficiency and Sustainability
As a responsible builder, West Homes is committed to sustainable construction practices and energy-efficient design. Our homes incorporate eco-friendly features and energy-saving technologies to minimize their environmental impact while reducing utility costs. Experience a home that not only enhances your wellbeing but also contributes to a greener future.
Your Trusted Partner - The Rudolph Team
When you choose West Homes, you're not just purchasing a house; you're investing in a partnership with The Rudolph Team - Keller Williams Realty. With their industry-leading expertise and exceptional customer service, The Rudolph Team will guide you through every step of the home buying process. From exploring available options to negotiating the best deal, their dedicated team of real estate professionals will ensure a seamless and stress-free experience.
Experience Excellence
With West Homes, you can expect nothing less than excellence in every aspect of your home buying journey. Our commitment to quality, innovation, and customer satisfaction is unmatched. Don't settle for anything less than the best when it comes to your new construction home. Explore our offerings today and take the first step towards your dream home.