Latest Insights and Trends in Wilmington Real Estate
Jun 9, 2023
Blog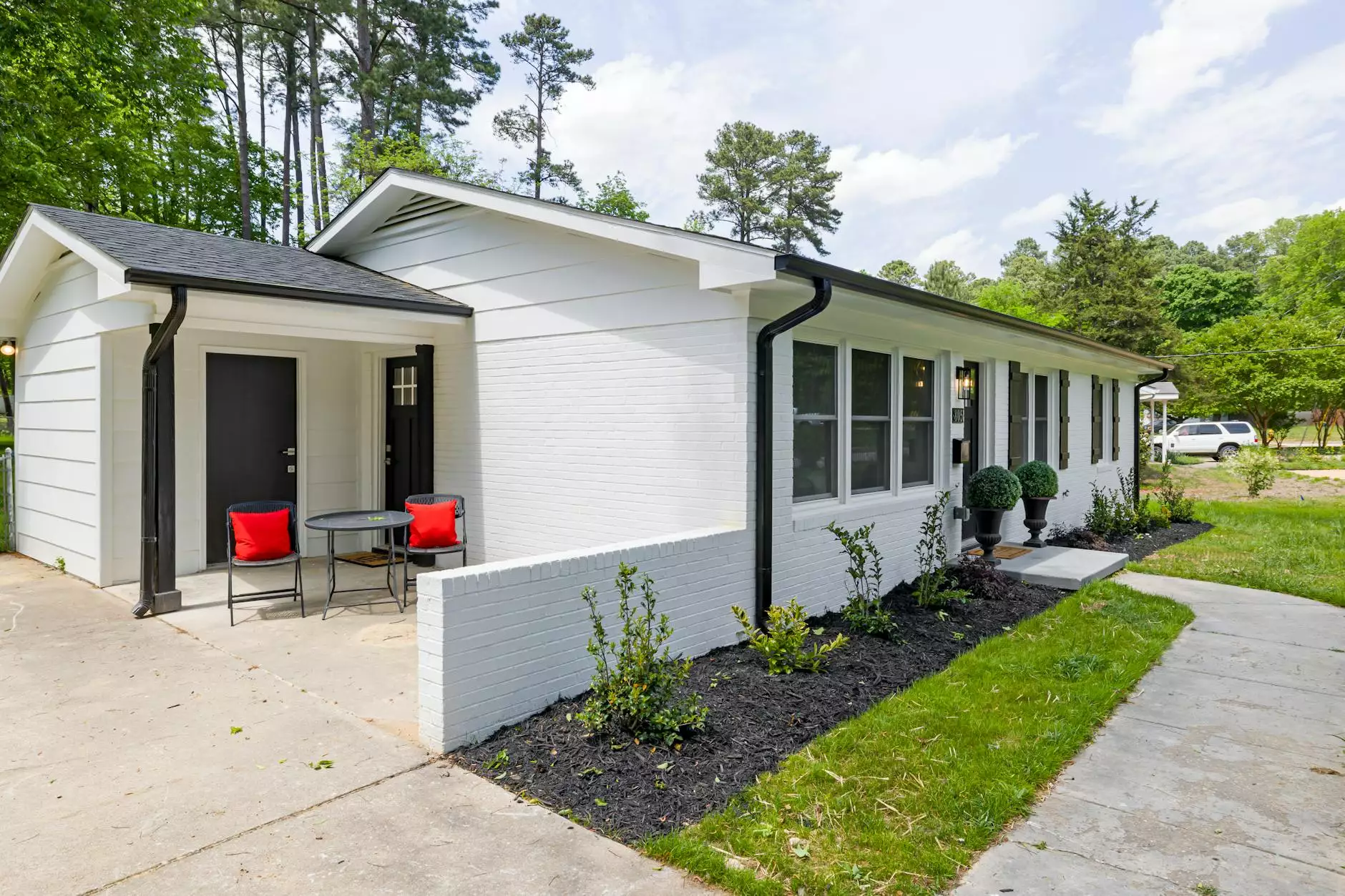 Redefining the Real Estate Landscape in Wilmington, North Carolina
Welcome to the Blog page of The Rudolph Team - Keller Williams Realty, where we provide you with the latest insights, trends, and news about the dynamic real estate market in Wilmington. As a leading real estate agency in the area, our goal is to share valuable information that will empower you to make informed decisions when it comes to buying or selling properties in this beautiful coastal city.
Exploring Wilmington's Diverse Neighborhoods
Wilmington, North Carolina, is renowned for its diverse neighborhoods that offer unique lifestyles and attractions. Whether you're looking for a historic home in the downtown area or a beachfront property, our team of experienced real estate agents can guide you through the process and help you find the perfect fit for your needs and preferences. From the charming streets of Downtown Wilmington to the family-friendly communities of Wrightsville Beach and beyond, we have you covered.
Historic Downtown Wilmington - Uncover the Rich Heritage
Immerse yourself in the rich history of Wilmington by exploring the beautiful streets of Historic Downtown. This vibrant district features a wide range of architectural styles, from Victorian-era homes to charming bungalows. Stroll along the picturesque Riverwalk, visit local boutiques, and indulge in the thriving culinary scene in this cultural hub. Our team can help you find a historic gem that seamlessly combines old-world charm with modern amenities.
Coastal Living at Wrightsville Beach - Embrace the Serenity
If you dream of waking up to breathtaking ocean views and having the beach at your doorstep, Wrightsville Beach offers the perfect coastal lifestyle. This tranquil island is known for its pristine beaches, crystal-clear waters, and vibrant community. Whether you're searching for a luxurious waterfront estate or a cozy beach cottage, our knowledgeable agents can assist you in finding your own piece of paradise in Wrightsville Beach.
The Wilmington Real Estate Market - A Comprehensive Overview
Understanding the dynamics of the Wilmington real estate market is crucial when making informed decisions. Our team of experts continually monitors the market trends, providing you with valuable insights and analysis. Whether you're a first-time homebuyer, a seasoned investor, or planning to sell your property, we can help you navigate the market with confidence.
An Abundance of Residential Options
Wilmington offers a diverse range of residential options to suit various lifestyles and budgets. From cozy condominiums in bustling downtown areas to spacious suburban homes, there is something for everyone. Our agents specialize in matching clients with properties that align with their specific needs, ensuring a seamless and stress-free experience.
Investment Opportunities in Wilmington
Wilmington's thriving real estate market also presents excellent investment opportunities. Whether you're interested in fix-and-flip properties, long-term rentals, or commercial real estate, our team can provide you with comprehensive market analysis and expert advice. We understand the nuances of investment strategies and can guide you towards maximizing your returns in this competitive market.
Stay Informed with The Rudolph Team - Keller Williams Realty
Stay up-to-date with the latest trends, news, and insights in the Wilmington real estate market by regularly visiting our blog. We continuously publish informative articles that cover a wide range of topics, including local market updates, home improvement tips, and expert advice on buying and selling properties. Our aim is to provide you with the knowledge you need to make confident decisions throughout your real estate journey.
Contact The Rudolph Team - Keller Williams Realty Today
Whether you're a first-time homebuyer, a property investor, or considering selling your home, The Rudolph Team - Keller Williams Realty is here to assist you every step of the way. With our deep knowledge of the Wilmington real estate market and dedication to client satisfaction, we are confident in our ability to exceed your expectations. Contact us today to begin your real estate journey with a team that puts your needs first.