Meet Charles Crable - Your Trusted Real Estate Agent in Wilmington
Dec 9, 2019
Team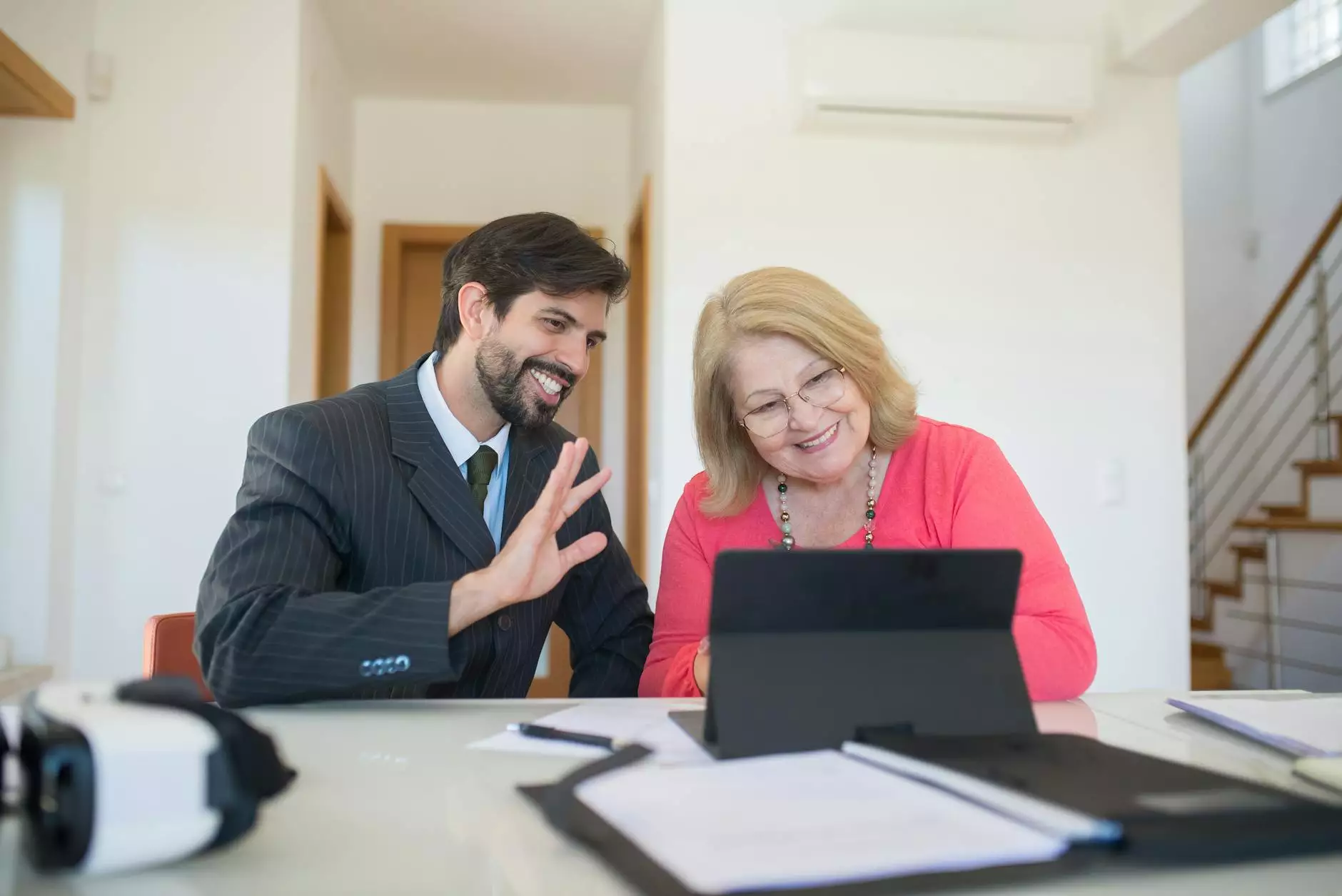 Are you looking to buy or sell a property in Wilmington, North Carolina? Look no further than Charles Crable, a highly proficient and experienced real estate agent from The Rudolph Team at Keller Williams Realty. With his extensive knowledge of the local market, dedication to client satisfaction, and exceptional negotiation skills, Charles is here to guide you through the entire real estate process.
The Rudolph Team - Keller Williams Realty
As a part of The Rudolph Team at Keller Williams Realty, Charles Crable offers unparalleled expertise in the Wilmington real estate market. The Rudolph Team is a renowned name in the industry, known for their professionalism, attention to detail, and commitment to achieving optimal results for their clients.
Backed by the resources and support of Keller Williams Realty, one of the leading real estate brokerage firms, Charles and The Rudolph Team have access to a vast network of buyers, sellers, and industry professionals. This network, combined with their in-depth understanding of the local market dynamics, allows them to provide a competitive edge to their clients.
Why Choose Charles Crable?
Charles Crable's passion for real estate and commitment to client success sets him apart from the competition. With years of experience in the industry, he has gained valuable insights into the Wilmington real estate market, enabling him to deliver tailored solutions to each client's unique needs.
When you choose Charles as your real estate agent, you can expect:
Expert Market Analysis: Charles possesses a deep understanding of market trends, property values, and investment opportunities in Wilmington. He utilizes this knowledge to provide accurate market analysis, helping you make informed decisions.
Effective Marketing Strategies: Selling a property requires strategic marketing to attract potential buyers. Charles leverages his expertise in online and offline marketing to create impactful campaigns that generate maximum exposure for your property.
Strong Negotiation Skills: Negotiating the best possible deal is crucial in real estate transactions. Charles is a skilled negotiator who is adept at achieving favorable outcomes for his clients. Whether you're buying or selling, he will work tirelessly to secure the best terms and conditions.
Personalized Attention: Charles believes in providing personalized attention to every client. He takes the time to understand your goals, preferences, and concerns, ensuring a smooth and stress-free real estate experience.
Timely and Transparent Communication: Communication is key in any successful real estate transaction. Charles maintains open lines of communication, keeping you updated at every stage of the process and promptly addressing any questions or concerns you may have.
Services Offered by Charles Crable
Charles offers a comprehensive range of real estate services to cater to the diverse needs of buyers and sellers in Wilmington. Whether you're a first-time homebuyer, a seasoned investor, or looking to sell your property at the best possible price, Charles has got you covered.
Buyer Representation
As a buyer's agent, Charles works diligently to find properties that match your criteria and negotiate the best possible deal on your behalf. With access to the latest market listings and a keen eye for spotting value, he goes above and beyond to ensure your home buying journey is a success.
Seller Representation
When it comes to selling your property, Charles employs strategic marketing techniques and superior negotiation skills to attract qualified buyers and maximize your selling price. From pricing your property right to handling complex paperwork, he handles every aspect of the selling process with utmost professionalism.
Investment Properties
If you're looking to invest in real estate in Wilmington, Charles can assist you in identifying lucrative investment opportunities. From analyzing potential rental income to assessing property appreciation, he provides valuable insights to help you make sound investment decisions.
Relocation Services
Planning to relocate to Wilmington? Charles understands the challenges involved in moving to a new area and strives to make the transition as seamless as possible. He offers comprehensive relocation services, including providing information on neighborhoods, schools, local amenities, and more.
Contact Charles Crable Today
Ready to embark on your real estate journey with Charles Crable? Don't hesitate to reach out and schedule a consultation. Whether you have questions, need advice, or are ready to make a move, Charles will be there to support you every step of the way.
Join the countless satisfied clients who have trusted Charles Crable and The Rudolph Team - Keller Williams Realty for their real estate needs. Contact Charles today and experience the difference of working with a truly proficient and dedicated real estate agent.