Ed Rudolph - The Rudolph Team - Wilmington
Dec 7, 2020
Team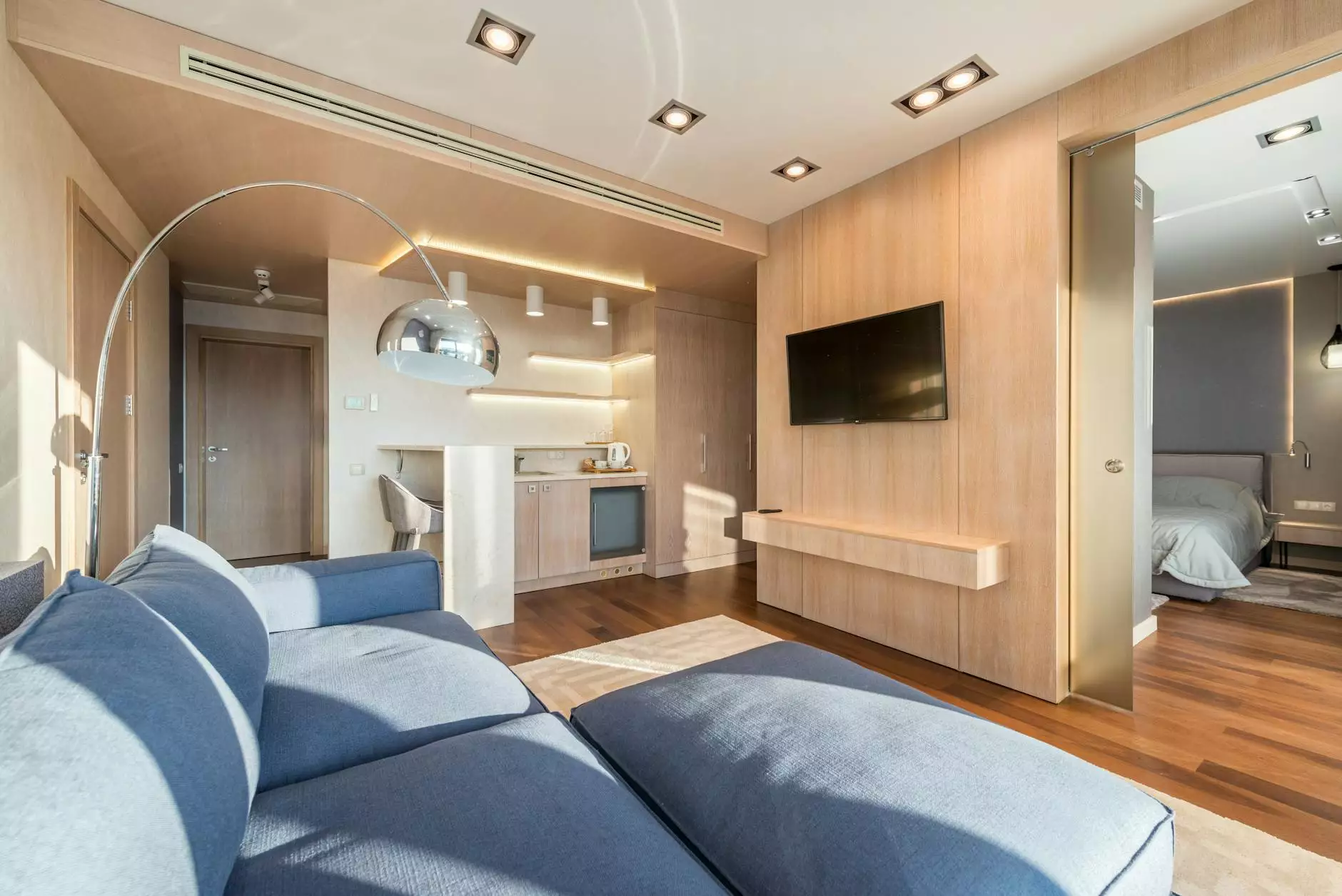 About Ed Rudolph - Your Trusted Real Estate Agent in Wilmington
Welcome to the world of real estate in Wilmington, where you can find your dream home with the help of Ed Rudolph, a trusted and experienced real estate agent from The Rudolph Team. With a deep understanding of the local market dynamics, Ed Rudolph is committed to providing you with the highest level of service and expertise for all your real estate needs.
Why Choose Ed Rudolph?
When it comes to buying or selling a property, you need a professional who can guide you through the complex process and help you make informed decisions. Ed Rudolph possesses the necessary skills, knowledge, and experience to ensure a smooth and successful real estate transaction.
Local Market Expertise
Ed Rudolph has been an active member of the Wilmington real estate market for over a decade. He has an in-depth knowledge of the local neighborhoods, schools, amenities, and real estate trends. With Ed's guidance, you can stay ahead of the game and make well-informed decisions based on his extensive knowledge of the area.
Unmatched Professionalism
Ed Rudolph is known for his professionalism and commitment to his clients. He believes in building lasting relationships based on trust, integrity, and transparency. With Ed by your side, you can expect exceptional service and personalized attention throughout the entire buying or selling process.
Personalized Approach
Ed understands that every client is unique, and their real estate needs and goals vary. That is why he takes the time to understand your specific requirements, preferences, and budget constraints. Based on your needs, Ed will develop a tailored strategy to help you achieve your real estate goals effectively and efficiently.
Services Offered by Ed Rudolph
As a part of The Rudolph Team at Keller Williams Realty, Ed Rudolph offers a wide range of real estate services to meet your needs. Whether you are buying, selling, or investing in Wilmington real estate, Ed can assist you every step of the way.
Buyer Representation
If you are in search of your dream home in Wilmington, Ed Rudolph is the right person to guide you. He will work closely with you to understand your preferences, budget, and desired location. Ed will then present you with carefully curated listings that match your criteria. With his negotiation skills and market insights, Ed will help you secure the best possible deal.
Seller Representation
Selling a property can be a complex task. Ed Rudolph will handle all aspects of the selling process from start to finish. He will conduct a comprehensive market analysis to determine the optimal price for your property. Ed will market your property effectively and ensure maximum exposure to potential buyers. His expertise will help you sell your property quickly and at the best possible price.
Investment Opportunities
If you are interested in real estate investment in Wilmington, Ed Rudolph can be your trusted advisor. He will analyze investment properties, provide detailed market reports, and guide you towards profitable opportunities. Ed will help you navigate the complexities of real estate investment and maximize your returns.
Contact Ed Rudolph - Your Wilmington Real Estate Expert
Whether you are a first-time buyer, a seasoned investor, or looking to sell your property, Ed Rudolph is here to assist you. Contact Ed today to discuss your real estate goals, and let him exceed your expectations with his knowledge, expertise, and personalized service.
Name: Ed Rudolph
Business: The Rudolph Team - Keller Williams Realty
Category: Business and Consumer Services - Real Estate
Location: Wilmington, [State], [Country]
Contact: [Phone Number]
Email: [Email Address]
Website: http://wilmingtonrealestateteam.com/agent/ed-rudolph